BA in International Business Administration
Home ›
BA ›
BA in International Business Administration
Program Description
BA in International Business Administration
Qualify yourself for managerial tasks within an international environment. In the study programme International Business Administration you will get to know and design functional areas of companies. Beside subject-specific qualifications, our university has the comprehension for links and the so-called soft skills.
We are internationally oriented. Our students and lecturers come from different cultures.
Small groups, interactive lectures
At our university, you study in small groups. You are actively involved, gain knowledge on the basis of concrete projects and learn to act solution oriented.
Bilingual for success
Study in German or English. Additional language skills make your specialized knowledge to an international professional competence.
Programme Contents
For eight years, our study programme International Business Administration has been imparting reliable knowledge in responsible and professional acting in a broad field of application.
The selection of teaching material depends on the requirements in the student's future professional practice. The studies ought to prepare to continually expand their knowledge and to adapt to changing requirements. Thereby, all traditional areas of Business Administration are part of the choice of subjects.
Mediated knowledge
The focus of the course International Business Administration lies in the administrative management. Our students gain specific and methodic competencies within three groups of themes.
1. Profile & practice

Personality and profiling


Trained projects
Practical phase (incl. internship)
Business plan
Final paper

2. Methods

Empirical methods:
Mathematics
Statistics
Applied computer sciences

Communication methods:
Teamwork
Rhetoric
Presentation skills
Languages:

3. Knowledge

Subject-specific basic knowledge:
Business administration
Economics
Subject-specific deepening:
Controlling
Financing
Logistics
Marketing
Human Ressource Management
Law
Accounting
Technology and innovation management
Entrepreneurship
Subject-specific enhancement:
Philosophy
Social sciences
History
The requirements to meet
The structure of the studies is following a system, which combines the acquisition of scientific basics of subjects with the orientation on diverse demands of the professional praxis. A content wise restriction and overspecialization will be avoided. The study effort is determined by the study time of the individual student.

You put the main emphasis
In the modern Bachelor study course International Business Administration basics and deepened practical and actual contents of management areas are conveyed. Marketing, human resources, financing and controlling belong to it. Next to knowledge in Business Administration, we put emphasis to support social, intercultural and personal competencies. The personal qualification profile will be completed through projects, praxis phases, business plans and the bachelor thesis in conjunction with organizational and communicational abilities.
The three-year study puts the focus in the first academic year on the basics in business administration and economics. Also, the frame conditions, which can influence the administrative decisions will be discussed in the first year. Aspects of social sciences and history belong with it. Furthermore, basic methods such as mathematic and informatics will be conveyed.
In the second academic year, the basics will be deepened in the areas of marketing, human resources and organization, controlling, financing and accounting. Additional rhetoric, moderation and communication seminars take place.
In the third academic year, students complete a four-month internship. Furthermore the modules entrepreneurial profiles and corporate management will enable to understand the integral point of view. Additionally knowledge in statistics and information, communication and logistics management will be conveyed. In the final bachelor thesis the obtained knowledge will be processed scientifically by analyzing a business problem.
Internationally anchored skills
The internal anchorage of the study programme provides an ideal study environment for the preparation of professional tasks in a globalised economy. B.A. graduates are capable to support the management in all functional areas of the company and, following an applicable initial training, to take managerial responsibilities in economy and administration themselves. Alternatively, our graduates have the ability to become entrepreneurial or self-employed.


Signpost for the future
Due to the good qualification profile of the study course International Business Administration and the broad operational capability, our graduates have high chances on the labor market. Several students already launched into part-time employment during their studies at S.R.H. Hochschule Berlin.
Where to work after graduation?
Due to practice modules they get into direct contact with our partners coming from several branches and backgrounds. Our grads start their working experience at large firms or in the mittelstand, as for example well known enterprises like:
O2 World
IBM
Siemens
Deutscher Bundestag
Sanofi Aventis
Gün Ayran
Royal Bank of Scotland
Natural Born Golfers

In receiving our Bachelor degree you additionally own a profound basis for a postgraduate master programme, whether you plan to go abroad or stay in Germany.
Admission Requirements
Applicants to our Bachelor programmes should have an international and intercultural orientation.
They need to have either a German Abitur or an international Baccalaureate Diploma or a corresponding qualification of eligibility as an entrance qualification for university.
Language skills
The entire degree is held either in German or in English. All applicants must prove sufficient linguistic proficiency in order to participate successfully in the degree.
Proof for the English programme will be accepted in the form of a TOEFL®-Test written examination score of 550 (C.B.T. 213/iBT 80) or any qualification equivalent to the TOEFL, such as IELTS (academic): minimum score of 6.5; TOEIC: minimum score of 730. Should the applicant be a native English speaker or have completed a Bachelor or similar programme held in its entirety in English, the English language requirement is waived.

Proof for the German programme will be accepted as follows:
Passed Deutsche Sprachprüfung für den Hochschulzugang ausländischer Studienbewerber (DSH) at level 2
Passed TestDaf (German as a foreign language) at level 4.

While the above language skills are mandatory for a definitive admission, we also offer a preliminary admission for those applicants who are about to provide their test results no later than half a year after the Bachelor programme starts.

Admission procedure
Application to the Bachelor programmes at S.R.H. Hochschule Berlin can be made either online or by sending us filled and signed hardcopies of the online application by mail.
Admission to the programmes is based on both national admission regulations and on personally conducted selection interviews. During the applicant evaluation process, we do not only take language skills, cognitive skills and academic performance into account, but also students' personalities and distinctive experiences.
The university will use this information during the selection procedure, which is performed by a selection committee. The committee is composed of faculty professors, as well as S.R.H. University Berlin student representatives. The final selection decision will be made by the graduate programme director based on the recommendations given by the selection committee.
Of course, all of your application data will be kept outmost confidential and will not be shared with third parties.
Last updated Feb 2020
About the School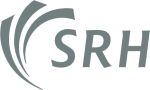 SRH Hochschule Berlin- being as international as its location - is state-approved and accredited by the scientific advisory council. You will study in the center of Berlin, at the Ernst-Reuter-Platz n ... Read More
SRH Hochschule Berlin- being as international as its location - is state-approved and accredited by the scientific advisory council. You will study in the center of Berlin, at the Ernst-Reuter-Platz named after the first governing mayor of Berlin.
Read less