Program Description
Mission
The Mission of the programme is to:
Enable students to carry out mechanical engineering tasks in line with international standards at a high level of knowledge, understanding, long-life skills, and professional attitude.
Maintaining state of the art research facilities to provide a collaborative environment that stimulates staff and students with opportunities to create, analyse, apply and disseminate knowledge.
Proactively contribute to the community service and enhance the BUE's impact in addressing engineering problems in large industrial institutions such as Arab Organisation for Industrialisation, National Organisation for Military Production.
Distinctive features of the programme
The BUE delivers programmes based on a British philosophy of education. This results in programmes that are very much focused on the student rather than those who deliver the material. Graduates from UK programmes typically exhibit:
the ability to think creatively and with strong problem-solving skills;
high-level key and transferable skill sets;
the ability to maintain independently a high level of professional and subject-specific competence (often through CPD);
technical competence;
the ability to conceptualise problems at a high level (i.e. to see the big picture);
diligent and ethical working practices;
the ability to work both independently and as part of a team;
flexibility and the ability to apply their subject-specific knowledge to fields outside their own;
the ability to face any new professional or academic challenge and use available resources to create innovative solutions.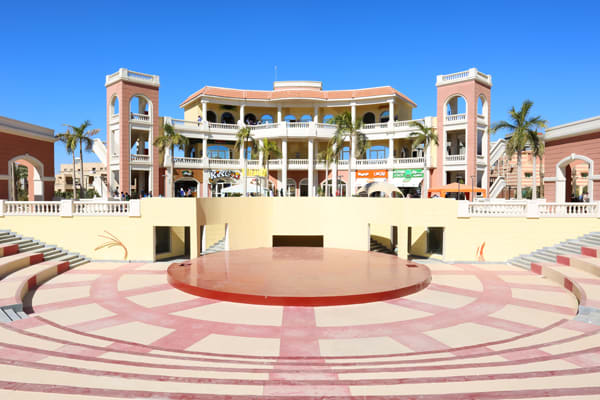 Furthermore, this programme is delivered both with a local and UK flavour giving students the opportunity to gain an appreciation of national and international perspectives on many aspects of professional life. This includes management techniques, business culture, legal frameworks and standards.
Built on top of institutional quality assurance is subject level validation and the Faculty is committed to ensuring that its UK validating partners confirm that its degree programme is in line with UK standards. An indicator of this will be the dual award of both an Egyptian BSc and a BEng from a UK university in Mechanical Engineering.
The BUE will be seeking accreditation of this degree programme with the Institute of Mechanical Engineers, the UK's leading professional body for this engineering discipline.
Accredited degree programmes are preferred and the BUE BSc Mechanical Engineering provides a partial fulfilment track route for those who aim to obtain the professional qualification of Chartered Engineer (CEng).
At the time of writing, and to the best of our knowledge, this combination of a programme based on a learning culture fostering key and transferable skill sets, in addition to technical ones, together with academic and professional accreditation, makes our programme in Mechanical Engineering quite unique in both Egypt and the surrounding region.
Programme aims
To offer an honours degree programme in the field of Mechanical Engineering. Not only does this programme seek to maintain full validation by a UK partner university but also to be fully accredited by the Egyptian Supreme Council of Universities and possible UK professional bodies especially the IMechE. It will provide engineering community (industry, academia, government, design offices) both within Egypt and internationally, with high-quality graduates. These graduates will have a profile that includes a strong academic background in fundamental basic sciences, and mechanical engineering sciences, combined with the analytical, technical and professional skills necessary to operate successfully in the above-mentioned areas.
Last updated Nov 2019
About the School

BUE is Egypt's major university delivering British Higher Education with students graduating with both Egyptian and UK degrees. It is the largest face-to-face provision of British Transnational Higher ... Read More
BUE is Egypt's major university delivering British Higher Education with students graduating with both Egyptian and UK degrees. It is the largest face-to-face provision of British Transnational Higher Education in the Middle East, leading in Educational Quality, the Student Experience, and Research and Enterprise.
Read less