Bachelor European Studies
Program Description
Bachelor European Studies
Now that European borders are fading, there is a growing demand on the international labor market for graduates who know from personal experience what it means to study and work in an international environment. People who can communicate fluently in various European languages; for whom the political and economic structures in Europe have no secrets; professionals who can manage cultural differences and who can be widely employed because of their extensive knowledge in the fields of international communication. Although it may be hard to believe that all of this is covered in just one study programme, this is just so in European Studies.


To prepare you even better for the international labor market, to offer you an international learning environment and to facilitate a possible transfer to an interesting Master's programme abroad, European Studies is fully taught in English. After completing this four-year (full-time) study programme, you will have a Bachelor's degree in European Studies.

European Studies in Maastricht is the right choice of study for you if this has aroused your interest because it is the perfect preparation for a successful career in an international working environment.

Two languages
You will study two European languages. English is compulsory for everyone. As your second language, you can choose French, German or Spanish. If you choose Spanish as your second language, no prior knowledge of the language is required. You will get a practical, hands-on approach to the language training that makes you able to express yourself fluently, both orally and in writing. Every language course also discusses the culture in the areas in which this language is spoken. Doing business with a Frenchman or negotiating with an Englishman, it makes a world of difference!

Wide range of courses
You will also be taking a wide range of courses, for example Intercultural Communication, European Law, Politics, International Organizations, and Public Affairs. Europe is the binding element in all these courses. As you will be trained in conducting presentations, debating, interviewing and (copy) writing, your communicative skills will reach a high level. You will also develop your social skills because of the many group assignments. The programme offers you a well-balanced mix of lectures, group activities, project work and individual assignments.

Exchange and internship
In the third year, you will study abroad for one semester at one of our international partner universities. Zuyd University of Applied Sciences has an extensive network of partners in various countries. In the fourth year, you round off your study programme by doing an international internship in a European context. Examples of possible internship providers are:
European Institutions
European, national or local governmental organizations
NGOs and IGOs
Embassies and consulates

Career prospects
• international networker • lobbyist • communication advisor • international project manager • staff member at the European Parliament/House of Representatives/Ministry/Embassy • spokesperson, etc

Admission
Students who want to be enrolled in the European Studies programme should be flexible and prepared to accept the challenge of studying (abroad) with people of many different cultural backgrounds. In order to successfully complete the study programme, you should be mature enough to live in a foreign country.
In co-operation with NUFFIC, The Netherlands' Organization for International Co-operation in Higher Education, European Studies will assess the value of foreign diplomas.
Generally speaking, a secondary school diploma (e.g. vwo, havo, Abitur, Fachhochschulreife or International Baccalaureate diploma) will give access to our study programme. Candidates will have to prove that they have a good command of the English language.
EU/EEA students with a foreign diploma can be admitted when they passed English as an examination subject. Non-EU/EEA students are required to take an IELTS or TOEFL test (IELTS score needs to be at least 6, a computer-based TOEFL score at least 213).
Do not forget to check the immigration regulations imposed by the Dutch authorities. Depending on your nationality, you may need to apply for a visa (MVV) for the Netherlands. This can be a time-consuming and expensive process.
You are urgently advised to start your application process well in advance to avoid disappointment. Currently, a visa and residence permit for non-EU citizens costs around € 433.

In principle, applications for enrolment should be in our possession before 1 July (non-EU/EEA students before 1 June).


Tuition fees
Exchange students from our international partner schools do not have to pay extra tuition fees in Maastricht (Socrates/Erasmus and Magellan Exchange).
The monthly cost of living in Maastricht will amount to about € 800 (including the cost of renting a room, food and drinks, entertainment, transport, personal care, health insurance and books, and readers but excluding tuition fees). Students should realize that the study exchange in Year 3 and the work placement abroad in Year 4 will cause some extra expenditure.

Every year, non-EU/EEA students are required to provide written evidence of their ability to live and study in the Netherlands to the local authorities. This means that they should have at least € 8,000 at their disposal on a Dutch bank account.


Last updated Aug 2019
About the School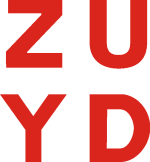 Zuyd is a regional institution of higher education, which aims at the development and transfer of high-quality and practically-oriented knowledge, for the development of professions and our region. Th ... Read More
Zuyd is a regional institution of higher education, which aims at the development and transfer of high-quality and practically-oriented knowledge, for the development of professions and our region. The employees of Zuyd contribute to the personal development of people during their entire professional careers. We believe that every individual has unique talents and we want to assist in the full development of these talents. In our method of working we connect education, research and the environment.
Read less