Bachelor International Business
Program Description
International Business
If you're interested in a fascinating and challenging job which involves a lot of international exposure and business contacts all over the world, International Business will be an excellent starting point for a dynamic and international career.
Zuyd
Zuyd is located in the historic city of Maastricht, home of the Treaty of the European Union, at the center of the Meuse-Rhine Euregion, where the borders of Belgium, Germany and the Netherlands meet. Many famous European cities such as Amsterdam, London, Aachen, Brussels, and Paris are within easy reach. Meet the world in Maastricht!
Real-life business cases
International Business takes a hands-on approach to learning, by continuously combining theory and practice during the entire study programme. This means that all modules are centered around a real-life business case, presented to us by existing (international) companies or organizations. You will be asked to solve a company's business problem in groups with fellow students. Supported by experts on the underlying theory, you will do research on the subject and develop a plan for your customer.
Intercultural Business Lines
An Intercultural Business Line - an ongoing four-year course - teaches you about the culture of the geographical region of your choice and how this affects business in that region. In the first year you will choose one out of the five. Your choice allows you to specialize yourself in a specific geographical region and to study the (business) culture in other parts of the world. Language classes are part of the line to enhance your language skills.
The options are:
Doing business in French speaking countries. (No prior knowledge required of French).
Doing business in German speaking countries. (Entry level: German A2).
Doing business in Spanish speaking countries. (No prior knowledge required of Spanish).
Doing business in the Euregion. (No prior knowledge required of Dutch. This line is only available for non-Dutch native speakers).
Doing business in Asia. (No prior knowledge required. In this line there is no mandatory second language).
Year 3

During the third year you will go abroad for a five-month internship in an international company. You will be working and living abroad, to experience a different work environment and to gain international work experience.
During the other semester, you can pick one of the following options:
International study abroad
International Business is part of an extensive international network and has over 100 partner universities worldwide. During this study exchange, you will take courses on subjects that fit into your programme and specialization, taught in English or in your second language. This study abroad semester can greatly contribute to the development of your international orientation. You can study abroad without paying extra tuition fees to the foreign university.
If you decide not to go on exchange, you can expand your knowledge by attending one of the minors International Business has to offer. Courses within these minors are grouped around the following international study areas: Marketing, Management, Financial Management, Management Accounting, Business Abroad, Human Resource Management, Research, Law, Economics, Logistics, Entrepreneurship, Communication, Sales and Information Technology.
A special minor is a pre-master at Maastricht University. If you would like to continue in a master's degree programme in International Business after your graduation, doing the pre-master at Maastricht University for one semester is an interesting option for you. This pre-master will deepen your knowledge on subjects such as finance and accounting and will focus on acquiring the high-level research skills required for an academic master. After completion of the pre-master and the graduation in your bachelor's degree programme, you can get access to the one-year master's programme without doing an intermediate year.
Year 4
In the first two blocks of year 4 specialization courses are combined in one integrative business challenge, to set direction to your future career and to comply with your field of interest and ambitions:
You will learn how to set up the internal organization of a company by means of assignments such as how to design or apply a change management model based on a new developed strategy, or how to design and apply a model regarding innovation.
You will learn how to find new attractive international markets and how to enter them to introduce your products or services. You will write and implement an export plan, an acquisition plan, a customer satisfaction plan, a sales plan, and so on.
Finance
You will learn how to financially stabilize your organization and to advice on financial issues when doing business abroad. You will learn for example how to design and execute a cost price analysis, to write and implement an advisory report regarding foreign currency policy or to develop a financial and legal structure to work with staff abroad.
You will learn how to prepare the logistic related departments of an organization and how the entire supply chain in an organization must be adapted to do business abroad successfully. You will for example develop and implement a system for incoming goods control, design and implement a vendor selection system for SMEs, write and implement a plan to reduce the supplier database for SME's, etc.
Internship
In the second half year you will do an internship which consists of real work activity participation on behalf of a company or organization and a real-life company assignment. The proportion of real work participation and research assignment (basis for thesis) is 50%-50% in an optimum situation. Based on the research done during this internship, you will write a thesis to complete your study programme.

Career prospects
In this International Business programme, you will be trained for a wide range of management positions in the fields of Commerce, Finance, and Organization. As a result, you will have excellent job opportunities on the national and international labor markets, such as:
• International Account Manager
• Marketing Manager
• Financial Manager/Financial Analyst
• Business Analyst
• Sales Manager
• Customer Relationship Manager
• PR Officer/Trade Consultant
• Export Manager
• Logistics Manager
• Supply Chain Manager.

All these positions feature international contacts that are to be maintained and which require a sound insight into economic and legal issues as well as intercultural and language skills.
Admission for international students
Students who want to be enrolled in the International Business programme should be flexible and prepared to accept the challenge of studying abroad with people of many different cultural backgrounds. In order to successfully complete the study programme, you should be independent and mature enough to live in a foreign country. In co-operation with the NUFFIC, The Netherlands' Organization for International Co-operation in Higher Education, the International Business School Maastricht will assess the value of foreign diplomas.
Generally speaking, a secondary school diploma (e.g. vwo, havo, Abitur, Fachhochschulreife or international baccalaureate diploma) will give access to our study programme. Students should have advanced knowledge (secondary school graduation level) of economics or mathematics. Furthermore, candidates will have to prove that they have a good command of the English language. EU/EEA students with a foreign diploma can be admitted when they passed English as an examination subject. Non-EU/EEA students are required to take an IELTS or TOEFL test (IELTS score needs to be at least 6, a computer-based TOEFL score at least 213).
Last updated Sep 2020
About the School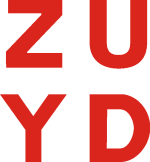 Zuyd is a regional institution of higher education, which aims at the development and transfer of high-quality and practically-oriented knowledge, for the development of professions and our region. Th ... Read More
Zuyd is a regional institution of higher education, which aims at the development and transfer of high-quality and practically-oriented knowledge, for the development of professions and our region. The employees of Zuyd contribute to the personal development of people during their entire professional careers. We believe that every individual has unique talents and we want to assist in the full development of these talents. In our method of working we connect education, research and the environment.
Read less