Bachelor of science in computer science
Home ›
BSc ›
Bachelor of science in computer science
Program Description
With computer science Bachelor of Science (B.Sc.)
You move like to know in virtual worlds and want what's behind it? Your dream is to develop a robot or database systems, software development and Internet technologies continue to advance? You want to look behind the scenes and learn the basics of computer science? Then you've come to the nta Isny ​​im of computer science with a Bachelor of Science right!
Our virtual world is constantly growing and has huge demand for skilled workers in high-tech area, the further filing with know-how and passion in their development. Therefore, computer scientists are in the IT industry and beyond highly sought after specialists.
The accredited Bachelor of Science 7 semesters and is divided into three parts:
In two-semester undergraduate degree (1st and 2nd semester) the necessary knowledge base for all computer is created.
In the main study (. 3 until 6. Semester), we offer our students of computer science at a depth education in the form of a freely selectable focus module. Our close links with industry, we commit it also lecturers from practice that convey their knowledge and experience in current key skills.
In the main course you choose within the elective courses according to your personal strengths and interests, the other course content itself. Here you can choose from the following electives:
Internet technologies
system Administration
Database Systems
media technology
Software engineering
Bus systems and interfaces
computer graphics
Microprocessor technology and digital electronics
In addition, here the so-called "social skills" taught that just needs a future executives as specialist skills!
In the final Praxissemster you can prove and deepen your acquired during the course practical and theoretical knowledge "on the job" in industry and economy. During the placement du FINISH also within three months of your Bachelor's thesis. Thanks to our numerous industrial partners we can always provide a variety of internships and help you in finding the right place for you.
Optional semester abroad / internship
Of course you can complete or take a postgraduate Master's degree at a foreign university after the bachelor's degree and one semester abroad. Use for the well-developed network that we offer you here at the nta Isny.
Modules of the basic study
Semester 1
Mathematics I
Foreign Language I
Operating Systems I
programming I
Basics of computer science I
computer Architecture
Semester 2
Mathematics II
Foreign Language II
Operating Systems II
Basics of computer science II
programming II
communications systems
Modules of the main study
Semester 3-5: compulsory modules
electronics
object oriented programing
Database Systems
Software engineering
Project work Software engineering
Microprocessor technology and digital electronics
Semester 3-5: Elective Modules
computer graphics
Media Technology / Computernumerik
or and
Automation u. Regeltechnik
Bus systems and interfaces
or and
Internet technologies
Network Operating Systems
each for one of the two selected modules:
Semester 6: compulsory modules
Data protection and data safety
Project and seminar work
Technical management
Business Administration
Semester 6: Elective Modules
software technologies
Technical computer Science
Selected topics in data processing
Semester 7:
Practical phase (outside the university) from 10 weeks At least 47 days of attendance
Bachelor work (R & D project) 3 months
Last updated Mar 2020
About the School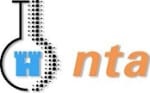 Exzellente Kontakte zu Partnernunternehmen der Industrie, eine persönliche Betreuung durch hochqualifizierte Dozenten, das praxisnahe Lernen in kleinen Gruppen, kurze Studienzeiten, in Deutschland ein ... Read More
Exzellente Kontakte zu Partnernunternehmen der Industrie, eine persönliche Betreuung durch hochqualifizierte Dozenten, das praxisnahe Lernen in kleinen Gruppen, kurze Studienzeiten, in Deutschland einzigartige Studiengänge und ein großes Freizeitgangebot in einem familiären Umfeld
Read less