BSc in
BSc (Hons) Management and Management (Specialisms)
Alliance Manchester Business School - The University of Manchester (UG Programmes)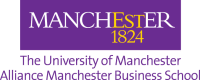 Introduction
Our flexible management degree courses share a common first year before allowing you to focus on your chosen specialism to enhance your career prospects. With a wide variety of course units to choose from, you really can shape your own course.
The following courses are available:
Graduate employers look for candidates with work experience, practical skills and professionalism. All of our management degrees offer an optional work placement year. Put theory into practice, build your confidence, earn a salary and enhance your employability.
Previous BSc Management students have completed work placements at Airbus, Bank of England, Bentley, Boeing, Deloitte, Energizer, IBM, L'Oréal, Porsche, Unilever and Warner Bros. Entertainment amongst others.
Course highlights
Gain relevant work experience, develop a real-world attitude to business, earn a salary, gain increased responsibility and independence – there are so many reasons to include a placement alongside your degree.
Create a network of industry contacts and subsequent job opportunities, gain an insight into roles and employers enabling more informed career choices.
Choose a placement overseas to gain international experience.
97% of our placement students achieved a 1st or 2:1 degree in 2019.
Current placement students earn £17,500 (average salary, 2019-20) with some earning up to £33,600.
You will receive a significant tuition fee discount for the placement year. UK/EU students currently pay £1,850 and international students pay 20% of the standard international fee.
What will I study?
Your first year of study will give you a good grounding in accounting, finance, management, work psychology, marketing, sociology and economics. This will help you to make informed choices about optional course units in later years.
Second-year course content is determined by whether you select a specialism or prefer to continue to study a broad range of topics. If you decide to specialise you will study 40 credits of core course units relating to your chosen specialism and 80 credits of optional course units to bring your total to 120 credits. If you do not wish to specialise, you will choose 120 credits of optional course units from across the management portfolio, which includes all of the core course units for each specialism alongside additional topics. You can select optional units from our University Language Centre and/or University College including the Manchester Leadership Programme.
If you successfully apply for a work placement this will take place between your second and final year. You will put theory into practice, develop transferable skills and gain an insight into your chosen profession.
In your final year, you will choose at least 60 credits of final-year options from your chosen specialist area (if you have one) and an additional 60 credits of optional course units to bring your total to 120 credits.
Career Opportunities
Graduate career opportunities
Our graduates are highly sought after, with many going on to global blue-chip companies, investment banks and leading graduate management training schemes. Our courses offer great scope for you to shape your studies in line with your career aspirations.
Recent management graduates work for Amazon, Balfour Beatty, Bank of America, Conde Nast, Diageo, Goldman Sachs, Jaguar Land Rover, KPMG, L'Oreal, Microsoft and Unilever as affiliate managers, brand managers, audit associates, financial contractors, logistics consultants and supply chain analysts.