BA in
BA (Hons) in Drama and English Literature
Anglia Ruskin University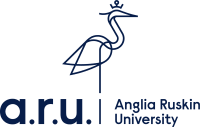 Introduction
Discover how our societies have shaped and been shaped by English literature, and explore different modes of performance with our BA (Hons) in Drama and English Literature degree in Cambridge.
Performing is at the core of our Drama and English Literature degree at ARU.
Grow into a confident, versatile and exciting drama practitioner, while exploring classic literature and genres ranging from sci-fi to children's books.
You'll work on public productions and smaller-scale projects, exploring drama practices and texts from the 20th century onwards as well as working on original pieces. Alongside this, you'll explore many other subjects including history, politics, philosophy and religion as well as develop your literacy and communication skills.
Your deeper understanding of literary texts will improve your ability to interpret dramatic texts and your performance skills.
Our BA (Hons) Drama and English Literature degree lets you weigh your studies with your own interests and career goals. Prepare for a career in the arts or fields such as teaching – and get ready to change the way others see the world.
Understanding the importance of literature and drama to society is the main focus of our BA (Hons) Drama and English Literature degree.
Here at ARU, the focus is on an experiential, 'learning-through-doing' programme. Your degree will see you choosing from a range of career-focused optional modules, completing either a 100% practical drama Major Project or an English literature one, and graduating with a professionally produced showreel and portfolio.
Connect with Cambridge's performance scene through our links to local networks such as Cambridge Arts Network and Cambridge Live. You'll get the chance to perform in public venues around Cambridge as well as on campus, in the Mumford Theatre and Covent Garden Studio.
Experience being part of a professional troupe with our very own Community Theatre Company and take the chance to perform and collaborate with other creative industry students.
Take the opportunity to go on field trips and attend productions to broaden your real-world experience. We'll also support you to find placements and work experience and you can also take an optional placement year.
Improve your creative and critical writing skills, and develop your technical and production skills in our specialist facilities. Our technical officers will be on hand to offer help and support.
You can also choose to study abroad for a semester, with funding available to help cover the cost.
As an ARU student, you can also get involved with the University of Cambridge's Footlights comedy events as a writer, performer or member of the production team.
The impact of our Music, Drama, Dance, Performing Arts, and Film & Screen Studies research achieved 'world-leading' in the Research Excellence Framework 2021.
Curriculum
Year 1
A History of English Literature 1: Writing Matters
A History of English Literature 2: Reading Literature and Theory
Studio Performance
Staging and Production
Year 2
Reading Beyond Britain
The European Novel: Desire and Transgression
Making Performance
Community Theatre Performance
Ruskin Module (15 credits)
Victorian Literature and Culture
Dialogue and Debate: Renaissance Literature
Modernism and the City
Performing Shakespeare
Practice as Research
Performing New Writing
Anglia Language Programme
Year 3
Major Project in Drama or English
Festival of Performance
Anglia Language Programme
Careers with English
Contemporary Fiction
Elizabeth Gaskell and the Brontës
Literature and Exile: Displacement, Identity, Self
New Media Discourse
Renaissance Magic
Romantic Ideas
Site-Specific and Immersive Theatre
Spectacle and Representation in Renaissance Drama
Theorising Children's Literature
TV Drama Production
Provocations
Workshop Facilitation
Career Opportunities
Our Drama and English Literature BA (Hons) degree will give you practical experience as a performer or technician, and the academic understanding to be a director or a teacher.
Graduation doesn't need to be the end of your time with us, of course. You might decide to stay at ARU and study for a master, such as our drama therapy or MA in English Literature. Take advantage of our Alumni Scholarship and get 20% off your fees.
English Language Requirements
Certify your English proficiency with the Duolingo English Test! The DET is a convenient, fast, and affordable online English test accepted by over 4,000 universities (like this one) around the world.