BSc in
BSc (Hons) Computing with Foundation Year
Arden Study Centre, Berlin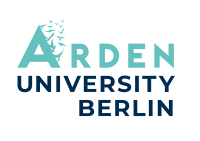 Introduction
Are you thinking about a future career in computing, but would like some extra skills to support before starting a university degree? Then the BSc (Hons) Computing with Foundation Year course at our Berlin campus has been designed for people just like you. Our foundation year courses provide you with the extra support and skills needed to get started in higher education, helping you complete your full degree in computing with confidence.
Modules
During your foundation year, you'll study 6 modules that will prepare you with the skills you need to move on to your full degree course. Then, over 3 years you'll study a total of 360 credit hours over seventeen modules. In years 2 and 3, you'll study the required 'core' modules and choose 2 'elective' modules from a choice of 4 options. This allows you to select specialised modules which cover topics that you want to learn about the most.
Foundation year
Using Numeracy, IT and Data
Research Skills & Using Information
Values, Ethics & Working Collaboratively
Developing Academic Skills
Structure of Business
Technology in Organisations
Year 2
Introduction to Academic Skills and Professional Development (Core)
Introduction to Computer Systems and Security (Core)
Introduction to Databases (Core)
Introduction to Programming (Core)
Introduction to Web Authoring (Core)
Productivity and Collaboration Tools for Learning and Work (Core)
Year 3
Human-Computer Interaction (Core)
Data Analytics and Visualisation (Core)
IT Project Management (Core)
Systems Analysis and Design (Core)
Then choose 2 from:
Advanced Databases (Elective)
Digital Business (Elective)
Object-Oriented Programming (Elective)
Ethics, Quality and Sustainability in Technological Environments (Elective)
Year 4
Data Mining (Core)
Managing Innovation and Change (Core)
Computing Project (Core)
Choose 2 from:
Information Security Management (Elective)
Technology Entrepreneurship (Elective)
Distributed and Cloud Computing (Elective)
Web Application Development (Elective)
Why Arden?
Arden University is regulated by the Quality Assurance Agency for England (QAA) and the UK government;
96% of Arden University graduates are in employment 6 months after graduation;
Taught 100% in English;
Intensive, engaging and face-to-face teaching by industry experts;
Industry-relevant, 21st-century application;
International student cohort with over 40 nationalities represented;
Payment options and early-bird discounts available;
Perfect central location in Berlin, close to key corporate players.
Why Germany?
Germany has one of the best employment rates in Europe, at 91%*;
4th Best Graduate starting salary at £40,650 in Europe, with a growing economy**;
Germany is the most popular European country for international students, recognised for its high-quality education***;
Berlin has been named the start-up capital of Europe;
Berlin is the largest city in the EU with a thriving business scene, offering a range of job opportunities to young professionals and graduates;
Germany has a rich history in culture and arts, offering students a chance to explore this whilst experiencing world-class education from a UK-recognised institution.
*Times Higher Education
**I Am Expat
***According to statistics and data from the ICEF monitor
Course Requirements
To be able to study this course, we need to see that you have:
At least 3 x GCSEs or equivalent that are less than 3 years old, OR
At least 3 x GCSEs or equivalent, over 3 years old, with an accompanying CV.
English Requirements
IELTS 5.5 (no lower than 5 in any elements) or TOEFL 46-59 or equivalent.