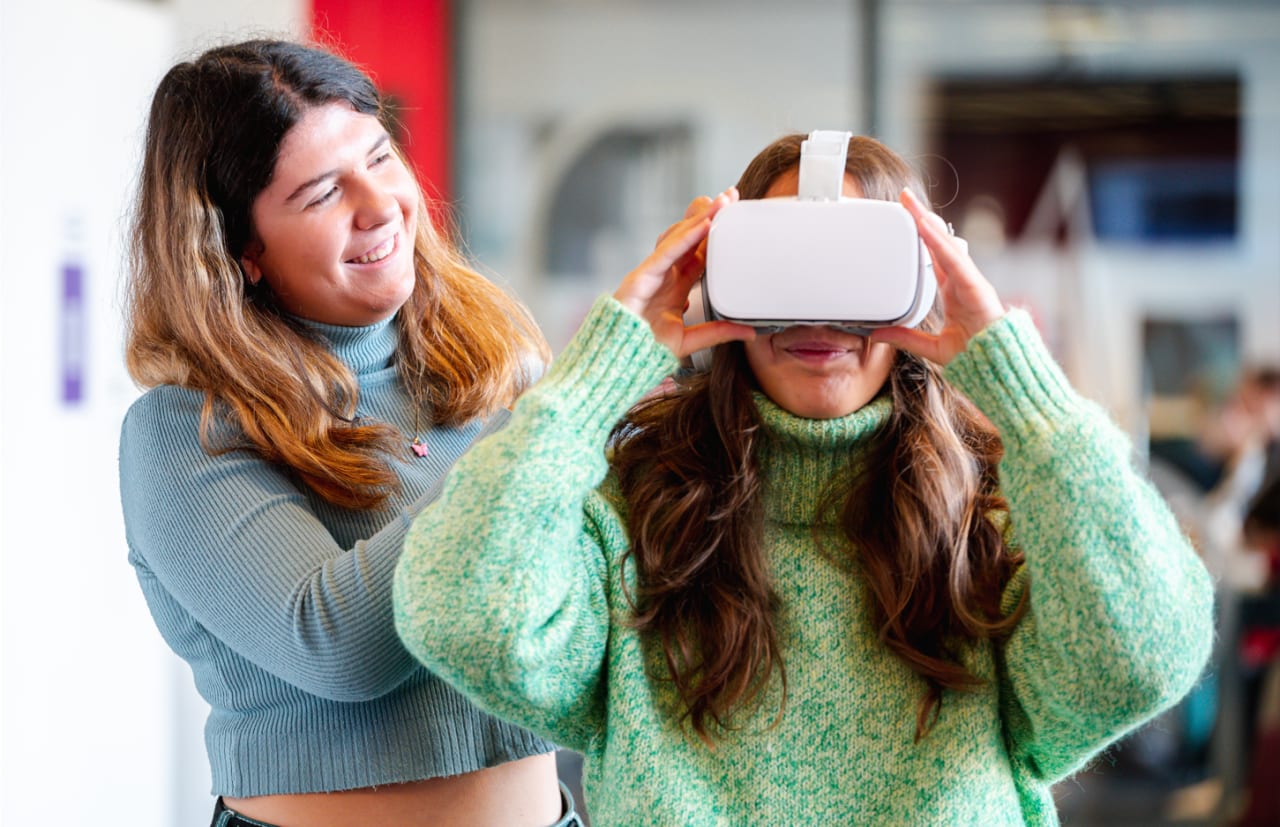 Bachelor in
Bachelor in International Communication Management
Artevelde University of Applied Sciences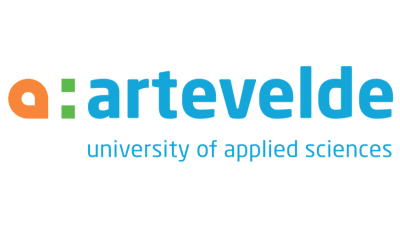 Key Information
---
Campus location
Gent, Belgium
Tuition fees
EUR 1,150 / per year *
Application deadline
01 Sep 2024
Earliest start date
Sep 2024
* for EEA students and non-EEA students with a valid Belgian residence permit | €7750/year for non-EEA students who will stay in Belgium with a visa
Introduction
If you want to envision communication strategies, create digital content, or become a persuasive copywriter, get your Bachelor's degree in International Communication Management. You will also experiment with several foreign languages from Spanish, French, or German.
Four essential employment skills
All courses of this program contribute to four essential employment skills:
Insight and strategy: you keep track of current trends in the broad field of communications while also figuring out how to turn organizational goals into a well-designed communication plan.
Concept and creation: you create various communication products tailored to your target audience across multiple platforms, from text to video.
Project design and planning: you develop effective communication strategies. As a project manager, you are in charge of the big picture, so you can coordinate your colleagues, instruct freelancers, and ensure you achieve your goals.
Research and analysis: you formulate research questions, interview people, organize focus groups, measure and analyze and report on, for instance, the brand's image or the characteristics of how your target audience uses media.
Foreign languages and intercultural skills
Choosing International Communications Management is choosing additional foreign languages. The working language of the course is English, but apart from that, you can also opt for French, Spanish, or German. Written assignments or presentations will develop your language proficiencies and give you a strong command of the terminology used in communications.
Given that this field of study is open to international students, you will automatically absorb a lot of intercultural influences. You work on diverse cases and communication projects alongside students from around the globe. At the end of your three years, you will have gained a significant language boost and professional attitude, ideal for an aspiring communications professional.
Learn to innovate in a high-tech environment
In International Communication Management, we help you channel your creativity and drive into innovation. Our Media lab and Prototyping lab provides an inspiring setting where you can familiarise yourself with the latest technologies in communication and media. Prepare to experiment with augmented and virtual reality, eye tracking and artificial intelligence technology, 360° video, 3D printing, smart home devices, and voice assistants. By understanding these technologies, you will be a pioneer in new ways of communicating in your future workplace.
Get inspired by lecturers and guest speakers with an international background. Drawing on tons of practical experience, they will provide you with top theoretical insights. Most of them are firmly rooted in the professional field, and their extensive expertise will help you fine-tune your program per your main fields of interest.
Your specific talents and interests are what matter most to us, and we aim to develop them fully. Aside from courses that provide a broad basis, such as current events, economics, and psychology, you will get to personalize your program gradually. In the third year, you can opt for an expert profile and communication skills of your choice to steer your future career in the direction you want. Your efforts and expert profile will determine which doors you will open later.
Career Opportunities
Your degree provides you with a wide range of communication-related competencies and techniques. It is your ticket to many job options in multiple sectors and countries. 94% of our students find work within one year after graduation.
Internship companies
Dijksman Communicatie - Amsterdam, The Netherlands
Prove your worth in Belgium and abroad as:
Press secretary
Copywriter
Editor
Journalist
Communications Specialist (both corporate, private, and non-profit as governmental organizations)
Content manager
PR agent
Media officer
Curriculum
On average, you will spend about 23 hours in class per week. On top of that, you also work your way through tasks and exercises, prepare classes, and, of course, you study. You can count some 45 hours of school-related activity per week. General, introductory courses are taught in groups or online. You will be in smaller groups for the more specific, hands-on classes, which provide closer contact with your lecturer.
First Year
During your first year, you acquaint yourself with the different tools needed to create content. Adobe software, and other packages, will no longer hold any secrets for you.
You can experiment with Spanish, French, or even Chinese in the language lab. Learning to write creative copy will lead the way for your English language proficiency. The Storytelling course teaches you how to tell a story clearly and coherently, and the Long and Short Copy course teaches you how to play with words.
Lastly, you will gain a solid basis in communication strategies to build challenging advertising campaigns or reach your target audience. The theory is immediately turned into practice so that you realise what it feels like to be an international communications professional.
Semester 1
Semester 2
Semester 1+2

Digital Content Production 1
Design Research
Media Strategies and Marketing
Corporate and Marketing Communication
Creative Copy 1: Storytelling
Language Lab 1

Digital Content Production 2
International Media Community
Research Skills and Data Analytics
Communication Strategy and Planning
Creative Copy 2: Long and Short Copy
Language Lab 2
Second Year
Stay tuned. We will share the course overview soon.
Third Year
Choose your speciality
In the third year, you go for your own interests and competencies. Nearing the end of the programme, you come closer to an actual job experience, with plenty of options left to choose from. Will you specialise in branding and advertising, or will you opt for corporate and crisis communication? It's your path to choose.
Semester 5
Semester 6

Innovation management
Ethical and Responsible Entrepreneurship
Cultural Encounters
Expert Track: International Corporate and Issue Management*
Expert Track: International Brand Management*
Electives **

Applied Neuromarketing
Creative Writing
Digital Business Technology
Data Visualisation
Photography: Visual Narratives
English with a bang!
Français: contextes professionnels et interculture
Advanced Pitching & Presentation

Internship
Graduation Project
Internship Abroad XL ***
* You choose one Expert Track and follow all subjects within that track.
** You choose two electives.
*** You choose between an internship and a graduation project or a more extended internship with an integrated project.
Rankings
15,000 students at Artevelde University of Applied Sciences
51 students in International Communication Management
14 different nationalities in the classroom