BA in
Bachelor of Arts in Communication
Augusta University Pamplin College of Arts, Humanities and Social Sciences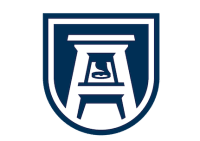 Scholarships
Explore scholarship opportunities to help fund your studies
Introduction
A degree in communication is all about effectively sharing real stories and messages to impact others. Whether you want to communicate through writing (journalism, press releases, editing), through media (photography, podcasting, video production and editing), or through interpersonal communication (public speaking, persuasion, public relations, health communications), the communication major gives you the skills to make your voice heard.
And those skills open doors to an array of exciting career options that require creativity, interaction, and communication to make the world a better place.
Your ability to communicate well is your ability to become a leader and influencer in the world of tomorrow.
A Bachelor of Arts degree in Communication opens the door to a wide variety of career paths and goals. It empowers students to interact with the world around them, creatively pursue their passion, and make a lasting difference. By teaching students a combination of highly sought-after technical skills and social skills emphasizing effective communication, students are prepared to succeed in a broad range of fields.
Our degree trains students to apply classroom knowledge to real world situations. Students broaden their horizons and network of contacts through campus clubs, research projects alongside faculty, and community internships. Our world-class faculty personally mentor students in small class-size settings.