Bachelor in
BA in Communications and Political Science
Bar-Ilan University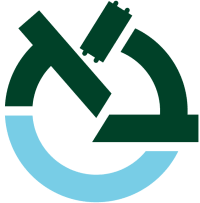 Introduction
Bar-Ilan University's School of Communications and Department of Political Science give students an edge in their future careers as they study how communication techniques and technologies shape society, government and politics, and culture. The double major provides a broad survey of the many fields and elements in the world of media and political communication. The integration of the two gives students the proper tools to analyze government and media and succeed in careers in both paths.
Noteworthy is that the School of Communication at Bar-Ilan University is one of the few academic institutions in the world to offer research and training in International Communications and Public Diplomacy – and the Department of Political Science is proud to house the world-renowned BESA (Begin-Sadat) Center for Strategic Studies, famous for its influence in foreign affairs and national security.
Curriculum
Core Requirements
26 Credits in Political Science
25 Credits in Communication
10 Credits in Judaic Studies*
3 Credits in General Studies**
English as a Foreign Language***
*Judaic Studies courses are academic courses in a variety of fields within the Faculty of Jewish Studies, offered through The School of Basic Jewish Studies. All students are required to take some Judaic Studies courses. Admitted students who are not Jewish and would like to convert these 10 credits to General Studies courses should contact their program coordinator.
**General Studies courses are any course offered in the university (over 6,000) that is not related to your major (or double major) and is not Judaic Studies. Students with a minimum level 4 Hebrew are permitted to take courses in Hebrew, should they choose.
***Students who have graduated from high school in a non-English speaking country are required to show proficiency in English in order to be accepted to the International BA Program. For students who did not score high enough on the relevant exams, there is a requirement to take English as a Foreign Language courses.
Program Length: 3 Years
Language of Instruction: English
Career Opportunities
Our graduates are sought after and well established in the fields of marketing and advertising, communications, public relations, government, and journalism, both locally and globally.
During the third year of studies, our BA students can already participate in our internship program, in which they intern in different media organizations such as PR offices, news websites, government offices, corporations, and others. Through the program, the students gain practical experience in the field and acquire important tools which will assist them in their future careers.