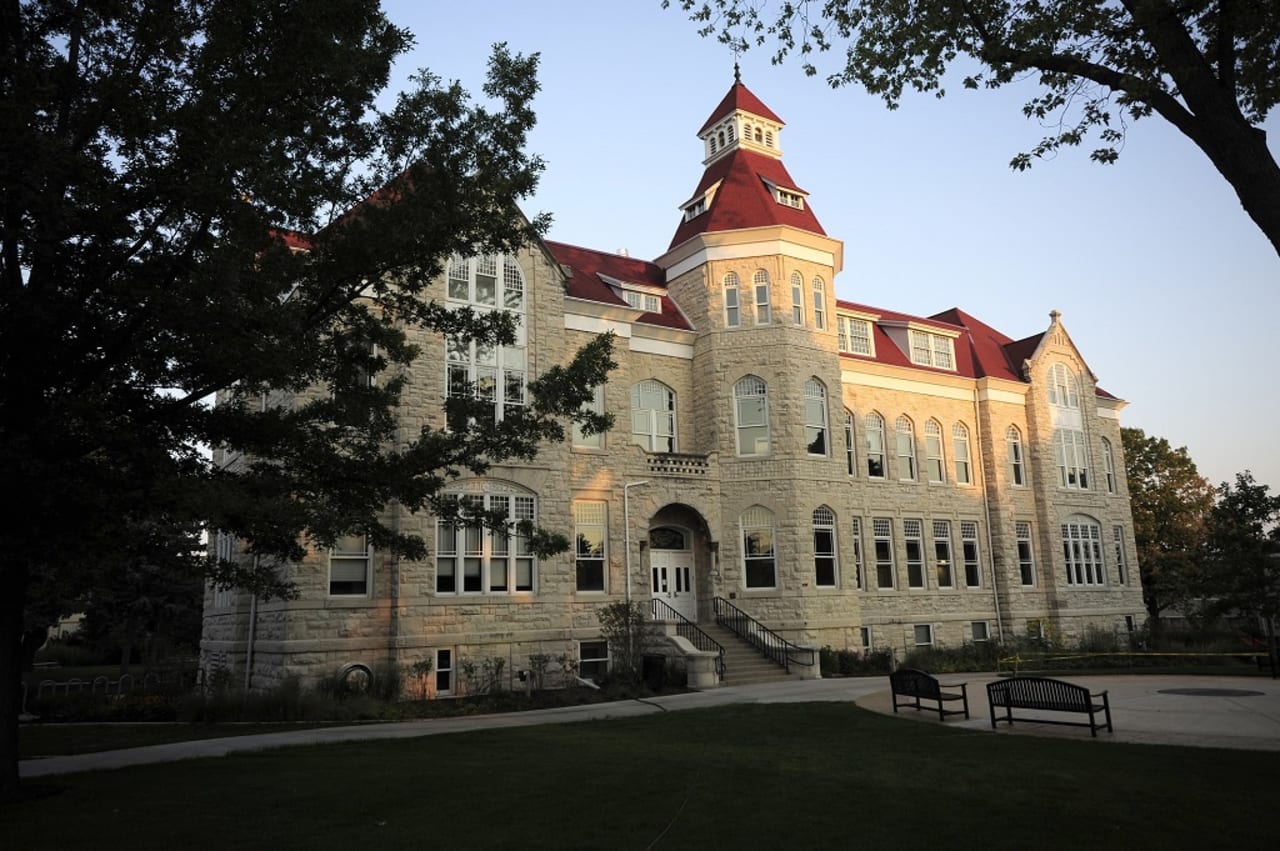 Bachelor in
Bachelor in Freshwater Sciences
Carroll University
Key Information
---
Campus location
Waukesha, USA
Tuition fees
USD 36,400 / per year *
Application deadline
Request info
Earliest start date
Request info
* additional fees may apply / on average our international scholarship covers 45-55% of the cost of attendance for fulltime international undergraduate students
Introduction
The Earth is called the "blue planet" because of the abundance of water covering its surface. However, less than one percent of that is available freshwater, a precious resource we need to survive. Freshwater scientists study the health of freshwater systems—lakes, rivers, streams, ponds, wetlands—gathering critical information such as the impact of invasive species, changing levels of biological diversity, and the effects of climate change and pollution. Their work is at the forefront of finding innovative solutions to the complex challenges facing our freshwater resources.
In our unique partnership program, you'll earn your bachelor's degree at Carroll and go on to complete your master's degree at the University of Wisconsin-Milwaukee in as little as five years.
The health and availability of freshwater resources in relation to human and natural impact is a global issue that affects everyone. How can we ensure there is enough clean and available drinking water to sustain a growing world population? What are the ways in which we can maximize our use of freshwater resources without causing damage to habitat? Can we find ways to restore and protect biodiversity? Our 3 + 2 freshwater sciences program prepares you for a career focused on improving the environment and providing a better quality of life for us all.
Innovative Partnership with University of Wisconsin-Milwaukee
Our innovative 3 + 2 partnership with UWM gives you a strong foundation and allows you to finish your advanced degree faster.
Carroll University partners with the University of Wisconsin-Milwaukee School of Freshwater Sciences to offer an innovative, integrated 3+2 bachelor's and master's degree program that leads to your advanced degree in as little as five years. You'll spend three years at Carroll, completing your Bachelor of Science degree in either Environmental Science or Biology. You'll transfer to UWM in your final two years, earning your Master of Science in Freshwater Science.
You'll benefit from an education that offers you the best of both worlds – a premier, private school focusing on small class sizes and personal attention and a large, nationally-recognized research institution. You'll study in a variety of natural habitats—from Carroll's Greene Field Station and Prairie Springs Environmental Education Center, offering 75 acres of rare wetlands in the glaciated landscape of the southern Kettle Moraine—to Milwaukee's Lake Michigan, the sixth-largest freshwater lake in the world.
Start at Carroll University
Choose from Carroll's Environmental Science LINK program, which integrates the Earth Sciences, Chemistry, and Ecology with opportunities to customize the curriculum to your interests; or the Biology LINK program, where you'll focus on living systems, animals, plants, microbes, and human life.
Undergraduate program highlights:
Access to the diverse freshwater and terrestrial habitats of the Kettle Moraine region
Ability to investigate water resource issues relevant to the urban-suburban environments in southeastern Wisconsin
Opportunities for involvement in undergraduate research projects with hands-on guidance from faculty
Cross-cultural curriculum that prepares students for work in a global economy
Off-campus research and study at the Greene Field Station, the Prairie Springs Environmental Education Center, and Paul Fleckenstein Research Laboratory
Finish at UWM
UWM is the only graduate school in the nation dedicated solely to the study of freshwater, preparing future scientists and professionals with the skills needed to address the critical challenges facing the world's freshwater resources. The UW-Milwaukee School of Freshwater Sciences is located in Milwaukee's harbor district on the shores of Lake Michigan, the ideal location to study water. The facilities are equipped with an Aquatic Robotics Lab, Analytical Core Facility, DNA Sequencing Lab, Fish Research Labs, and more.
Choose from the M.S. in Freshwater Science: Thesis Track, which focuses on completing original research and prepares you for advancement toward a Ph.D., or the Professional Science Track, a program that develops marketable skills for working with agency, industry, and non-profit partners in a wide range of careers.
Master's Program Highlights
Work alongside scientists and faculty who produce internationally-recognized research in human and ecosystem health, freshwater system dynamics, technology, policy, and economics
Access to state-of-the-art facilities, including a dockside teaching lab, aquaculture, and aquaponics teaching labs, and a marine operations building currently under construction
Partnerships and internship opportunities open doors for students to work with leaders in aquatic industries, agencies, and non-profit companies.
Career Opportunities
A career in freshwater science offers a variety of options. It's a career with impact, whether you choose to do research, work in advocacy, consult with businesses or government organizations, and more.
Careers in freshwater science include:
Biological and environmental consulting
Watershed and urban development
Remediation and restoration of wetlands, streams, and other aquatic habitats
Sustainable industry development
Compliance monitoring
Advocacy for freshwater health, environmental justice, and education
Water quality management
Types of employers for freshwater science graduates include:
Treatment plants
Land Trust organizations
Federal, state, and local government
Corporations
Consulting Firms
Nonprofit organizations
Curriculum
Internships
We help you build real-world experience, explore careers, and network with professionals through internship opportunities. Recent placements include the following companies:
Milwaukee Health Department
The Society for Marine Mammalogy
Tall Pines Conservancy
Retzer Nature Center
Urban Ecology Center
Milwaukee Metropolitan Sewer District
Local environmental consulting firms
Waukesha Green Team
Carroll University Greene Field Station
Waukesha Land Conservancy
Scholarships and Funding
The University participates in three types of financial aid programs for its International students: scholarships, grants, and employment.
Scholarships
Carroll University offers completive scholarships for international undergraduate students. 100 percent of Carroll University students receive scholarship assistance, which helps them find a balance between studies, work, and extra-curricular activities. Scholarships play a key role in maintaining Carroll's accessibility for all students. On average our international scholarship covers 45-55% of the cost of attendance for full-time undergraduate students.
Grants
Grants are awarded based upon a student's demonstrated financial need in addition to the guaranteed International scholarship. Like scholarships, grants are considered gift aid that does not need to be repaid.
Student Employment
University employment opportunities allow students to work part-time on campus, earn an hourly wage and receive a monthly paycheck while attending Carroll. Students may work from approximately five to fourteen hours each week. The number of hours a student may work depends upon the student's financial aid award. International students get awarded an average of $2,000-$2,500 in university employment grants every year.
English Language Requirements
Certify your English proficiency with the Duolingo English Test! The DET is a convenient, fast, and affordable online English test accepted by over 4,000 universities (like this one) around the world.