BA in
Bachelor of Arts (BART)
Charles Darwin University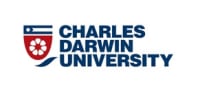 Scholarships
Explore scholarship opportunities to help fund your studies
Introduction
Bachelor of Arts (BART)
Locations:
Casuarina Campus
External Studies
The Bachelor of Arts provides graduates with the ability to understand and study human society. It develops high levels of written and oral communication skills in the humanities and social sciences, including history, Greek, Chinese (Mandarin) and Indonesian studies, political science and sociology. It prepares graduates for research training at Honours and postgraduate level. It is available for external and internal modes of study.
The course includes a common year one, providing an excellent foundation for further study in either our core specialists areas of history or political science (must select one or combination of the two).A second specialist pathway of study is available in languages, creative arts and industries, communications, business administration, psychology, economics, marketing, Indigenous knowledge systems or creative writing. Combinations of these specialist areas of study provide graduates with distinctive qualifications that lead to interesting and rewarding careers. The course builds on the university's unique location in northern Australia, adjacent to southeast Asia. Employment opportunities include federal, state and territory government, land councils, museums, non-government agencies and the corporate sector, particularly where these organisations engage with central and northern Australia and Asia
Admission Requirements
Contact us for more information.
Similar Courses
BA in Working with Children and Young People: Social Pedagogy

Kingston upon Thames, United Kingdom

Bachelor's Programme in Social Sciences, Sustainable Urban Development

Combined Hons. Bachelor of Arts in Global Peace & Social Justice