BA in
BA in Drama, Applied Theatre and Education
Central School of Speech and Drama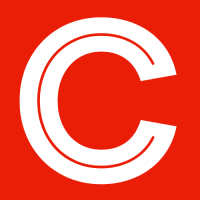 Scholarships
Explore scholarship opportunities to help fund your studies
Introduction
In the Drama, Applied Theatre and Education (DATE) course, you can:
Perform in, direct and devise theatre, and explore performance that takes place outside traditional theatre environments.
Make theatre to change lives and inspire change in communities.
Build industry contacts worldwide through placements and outreach projects.
Develop skills in areas such as facilitating, devising, directing, performing, playwriting and filmmaking.
Join an international world leader in Applied Theatre
Applied Theatre at Central is highly regarded internationally, and the Drama, Applied Theatre and Education (DATE) is a world-leading course that will train you as a highly adaptable theatre maker. You will focus on performance making in diverse settings such as community centres, parks, prisons, pupil referral units, refugee camps, hospitals, playgrounds, schools and nursing homes in the UK and abroad. Such innovative work aims to bring about change in communities and participants from all walks of life.
We believe that excellent professional applied drama theatre makers are skilled practically and intellectually and come from a diverse set of backgrounds themselves. We work with you to help you meet the challenge of developing your practice and intellectual abilities. You will have the opportunity to develop skills in areas such as facilitating, devising, directing, performing, playwriting and filmmaking.
An experience tailored to you
The course offers an unparalleled breadth of experience tailored to your developing aspirations. Whilst lively debate and energetic discussion are a cornerstone of the course, you will have the opportunity to participate in professional quality, fully-realised directed productions, for example, a commissioned site-specific show and touring ensemble works, a show for young audiences, or a theatre in education show in the north of England. Alongside performance work in the community, you will have the opportunity to make and show work at Central.
Work alongside industry professionals
As you progress, you develop your own creative performance-making skills and show, in small groups, performance-based projects for specific communities and groups.
You will work alongside visiting professional practitioners, playwrights, filmmakers and applied theatre specialists from organisations which have, in the past, included Tamasha Theatre Company, Royal Court Theatre, Complicite, Talawa Theatre Company, London Bubble Theatre Company, Greenwich and Lewisham Young People's Theatre and Synergy Theatre Project.
You will learn through a programme of performance making, formal lectures, essay writing, workshops, skills sessions, movement and voice classes, seminars, group and individual practice and placements. Being at Central means, you benefit from the specialist expertise and resources available because of the course's distinctive positioning within a drama school.
Variation and exploration
You may have the opportunity to travel and explore the use of drama in diverse community settings. In recent years, students have undertaken projects in places such as New York, Johannesburg, Bulawayo, Hong Kong, Santiago de Chile and Mumbai. Most of this work is undertaken in partnership with international arts organisations, which work closely with course tutors and students to design, develop and deliver projects. Central has the only applied theatre courses on which students have access to funding from the Leverhulme Trust to support these distance projects (see below).