BA in
Bachelor of Arts in Mass Communication
Concordia University Ann Arbor School of Arts and Sciences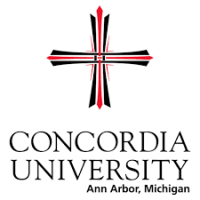 Scholarships
Explore scholarship opportunities to help fund your studies
Introduction
With a Bachelor's in Mass Communication, you will learn influential and prevailing tools that allow you to relate to millions.
Story-telling with a purpose
Mass media affects our society and transforms our culture. More than ever, we have new and far-reaching ways to share ideas. This is why it is important to deliver a clear and relevant message. Whether your interests lie in newspaper, magazine, radio, television, film or web, you will study how these methods can affect behavior and opinion. You can pair this knowledge with a Christian world-view to create exciting opportunities to create awareness throughout the masses.