Bachelor in
Bachelor of Applied Science Degree in Communication
Ensign College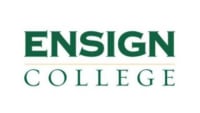 Scholarships
Explore scholarship opportunities to help fund your studies
Introduction
The ability to effectively gather, filter, and convey timely information is increasingly critical in today's fast-paced marketplace. The Bachelor of Applied Science Degree in Communication is designed to teach you the hard and soft skills necessary to be a sought-after professional in whatever field you choose. The job opportunities are as diverse as the skill set, and you will graduate with the capacity to turn credible market research and analysis into compelling communication.
You will also leave here with the skills to communicate effectively, articulate your career preparation confidently, and collaborate with others meaningfully. And in all things, we will help you work toward becoming a capable and trusted disciple of Jesus Christ. So whatever you do, you will be prepared to be the best you possible.
Ensign College programs are designed to prepare students to be capable and trusted disciples with market-ready skills. The College programs are not designed to meet educational requirements for a specific professional license or certification required for employment in an occupation in Utah or any state, country, or territory.
Similar Courses
Degree in Advertising and Public Relations

Alfara del Patriarca, Valencia (España), Spain

Bachelor in Sociology and Anthropology: Society, Culture and Communication specialization

Bachelor of Education (Honours) (Secondary) - Information and Communication Technology