BSc in
Bachelor in Sustainable Environmental Management
Faculty of Environmental & Urban Change | YORK UNIVERSITY

Celebrate Earth Day with the Faculty of Environmental & Urban Change (EUC) at York University!
Sign up to our virtual event Exploring Green Careers on April 20th!
Introduction
Dig into some of the most critical issues facing the earth today: the climate crisis, the loss of biodiversity and ecosystem services provisions from nature. In the Sustainable Environmental Management program, you will investigate how the environment and natural resources are managed, and how we can transition toward more sustainable systems. You'll learn key problem-solving, innovation and holistic strategies, combined with an understanding of policy, social dynamics with applied aspects of environmental science and technology.
As you learn first-hand about energy, water, biodiversity, food and waste, you will develop the technical skills to analyze, synthesize and evaluate political, economic and social dimensions of environmental problems develop pathways to sustainability transitions and innovation, especially those that address environmental and social injustices.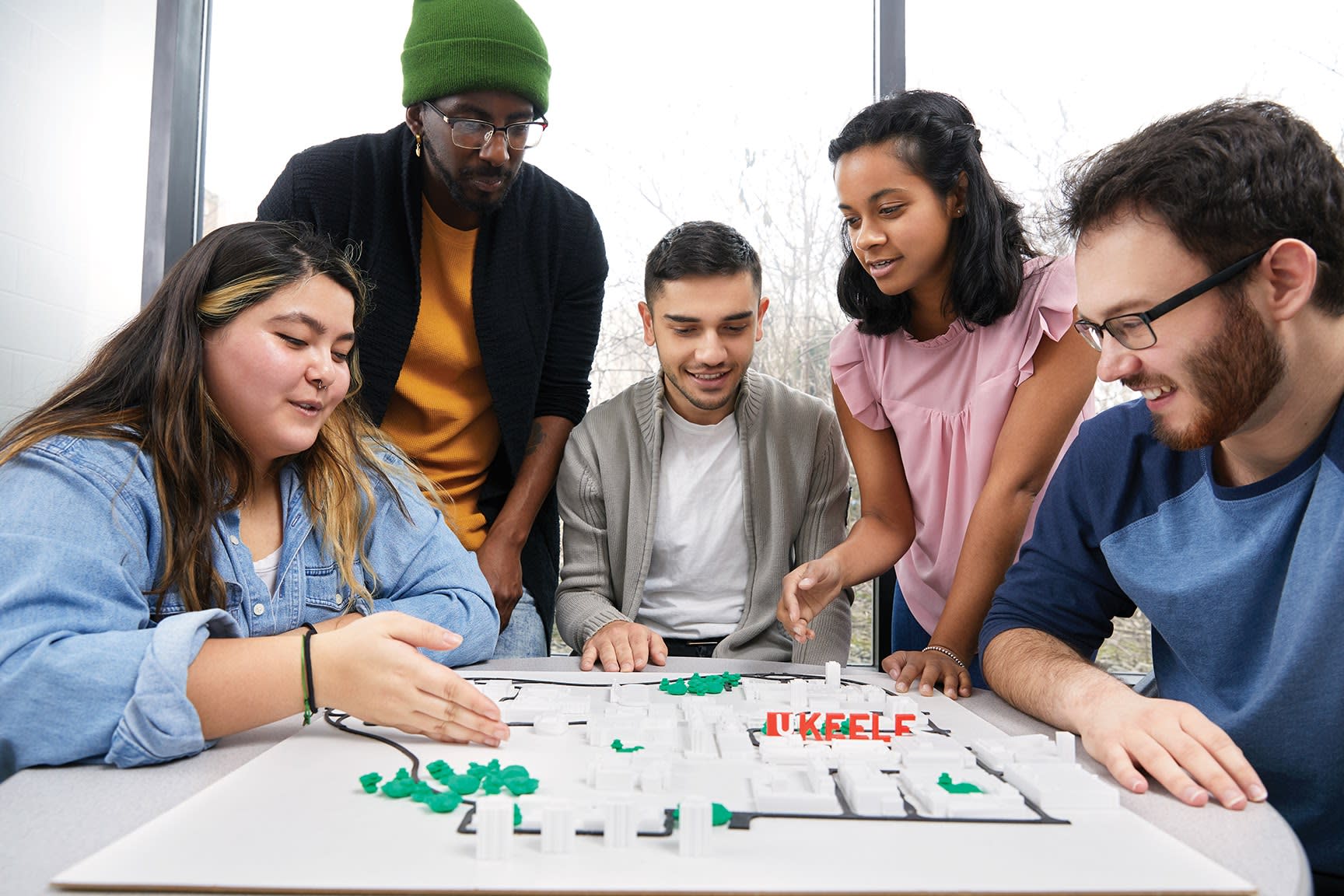 You will explore such critical issues as:
Low-carbon energy transition
Environmental policy and governance
Ecological economics
Climate change science and mitigation
Urban ecology
Sustainable and just transitions
Community energy and planning wildlife conservation
Students benefit from practical experience through hands-on classroom activities, field and lab-based exercises, and community engagement. The program offers educational work placements and opportunities to participate in the Las Nubes EcoCampus in Costa Rica.
You will develop transferrable skills in critical thinking, leadership, and project management to effectively engage in environmental issues in government, the private sector, and not-for-profit sectors in Canada and abroad, and make positive contributions toward a sustainable future.

Sample Courses
Foundations in Environmental Management
Sustainable Transitions
Energy Environment
Work Placement
Climate Change Mitigation
Ecosytem Services
Conservation Planning
Future Events



Coffee/Tea Chat with a EUC Student



Book a 1:1 virtual chat with our current students to have all of your doubts and questions answered.



Click here




Fast Fashion Workshop



Have you ever considered where you purchase your clothes from? What factors do you consider when you go shopping? Attend the "What is Fast Fashion" workshop to learn more about relevant companies and the issues around them.



Click here




Walking in a Cars World Workshop



Living in a bigger city can be rather difficult to navigate as a single individual. As pedestrians always have the right of way, streets and more, so intersections are not based with us in mind. Join us to unpack the intersections within the city and discuss possible solutions.



Click here
Scholarships and Funding
Your hard work deserves to be supported. That's why we offer multiple ways to finance your studies in the Faculty of Environmental & Urban Change and at York University. From entrance scholarships and awards for current students to on-campus employment within the Faculty, there are lots of opportunities to finance your studies at York.
Learn about entrance and continuing student scholarships offered at Environmental & Urban Change https://euc.yorku.ca/students/financial-information-and-awards/
Learn about entrance scholarships and tuition fees offered by York University Scholarships & tuition | Future Students | York University
Career Opportunities
Sustainability officer
Energy analyst
Policy advisor
Waste management specialist
Environmental Consultant
Government biologist
ENGO professional