Bachelor in
Bachelor in Communication Sciences and Culture
Free University of Bozen-Bolzano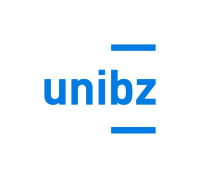 Introduction
How can we promote a dialogue between different cultures which are getting increasingly closer due to economic globalisation and migration? What are the most effective communication tools for institutional communication in the public and private spheres?
This study programme will help you find the answers to all these questions and discover much more. This course aims at giving you the basic knowledge in the field of communication and the soft skills that employers look for, in various sectors: business and government communication, in the cultural and charity sector, in traditional and online publishing and in training institutions.
Curriculum
The study programme in Media, Communication and Culture includes theoretical disciplines that provide you with the basis for a critical analysis of the mechanisms of contemporary communication such as: Psychology of Communication, Cultural Anthropology, Elements of Linguistic Theory, Sociology of Culture. The course also explores in depth the various forms of art and Aesthetics.
Besides these subjects, you will also study modules that have a more practical focus, such as Theory and Methodology of Marketing and Communication, Web Design and Visual Communication, Statistics, and Public and Media Law.
Thanks to the 12 open credits option - credits that you can obtain through optional modules and workshops offered within the programme or in other Faculties - you will be able to customise your degree by studying in depth more disciplines within Economics, Visual Arts or New Technologies.
The feature that makes this course stand out among similar programmes offered in other Italian universities is that the courses are taught in three different languages, and this will be a real asset for you when you apply for jobs.
Peer tutoring
First-year students will be supported through a personalised tutoring aimed at welcoming them and guiding them in their educational path. Each student will be assigned to a peer tutor, who, for example, will assist them in organising their study activities, in choosing courses to attend or with general questions about student life at unibz.
Exchange programmes and internships
Currently we offer exchange programmes with these universities: LMU Munich, Lüneburg University, University of Koblenz-Landau in Germany, University of Malta and Universidad Complutense de Madrid, and our university is part of a large network of collaboration with employers in Italy and abroad where you can undertake an internship.
You will need to undertake a compulsory internship lasting a minimum of 300 hours. You can choose where to carry out your internship from the long list of Italian and foreign businesses unibz is partnered with.
In addition to the compulsory 300-hour internship, students can also undertake optional and graduate internships to gain diverse experience in the field of communication.
Career Opportunities
Once you complete your 3-year degree course in Media, Communication and Culture, you will be able to choose among various career opportunities: working for a communication agency (traditional and online), advertising and event organisation companies; working as a PR or marketing professional for charities, public institutions (museums, institutional PR offices) or private companies; you can create media content (web portals, radio, TV, magazines and newspapers in print or online) or work as a training professional.
Alternatively, you could also choose to progress to postgraduate study and apply for a Master degree through which you can expand your foundation knowledge and specialise in a field; you could also attend a Journalism school to become a professional journalist.
Well prepared and ready for the job market. On the website of AlmaLaurea you can check statistical data about graduates' satisfaction and their employability.