BSc in
Bachelor of Applied Science in Cloud Computing
George Mason University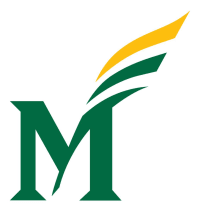 Introduction
Industry projections indicate that cloud services are poised to become a $300 billion business by 2021. There are over 50,000 cloud computing jobs available today, with a median salary of $146,000. Washington, DC, and Arlington/Alexandria are in the top 5 cities where cloud computing jobs are located (Forbes). George Mason University is perfectly positioned to contribute to this workforce.
The Cloud Computing concentration in the Bachelor of Applied Science program will prepare students to embark on a career in the Cloud Computing sector. Our faculty and staff worked in unison with AWS Educate curriculum designers to create a path that will help students pursue careers in cloud architecture, cybersecurity, software development, and DevOps, a system of software development and delivery.
Curriculum
Degree Requirements
Total credits: 120-126
In addition to satisfying all Mason Core requirements, students must satisfy the requirements for one of the eight concentrations.
This concentration is in collaboration with the School of Business and the College of Engineering and Computing and is only available to students who graduate with an AAS degree in a related field.
To graduate with the BAS with a Cloud Computing concentration, students must have a C or better in their core and concentration courses.
Core Requirements
BAS 300 Building Professional Competencies 3
BAS 490 Introduction to Research Methods 3 or BAS 492 Capstone Development
BAS 491 Applied Sciences Capstone (Mason Core) 3 or BAS 493 BAS Capstone
Total Credits 9
Additional Concentration Requirements
In order to complete the Cloud Computing Concentration, students complete one of the two following areas:
Cloud Technology
MATH 108 Introductory Calculus with Business Applications (Mason Core) 3 or MATH 113 Analytic Geometry and Calculus I (Mason Core)
IT 102 Discrete Structures 3 or MATH 125 Discrete Mathematics I (Mason Core)
IT 104 Introduction to Computing (Mason Core) 3
IT 105 IT Architecture Fundamentals 3
IT 106 Introduction to IT Problem Solving Using Computer Programming 3 or IT 109 Introduction to Computer Programming
IT 300 Modern Telecommunications 3
IT 341 Data Communications and Network Principles 3
IT 343 IT Project Management 3
IT 442 Cloud Infrastructure 3
IT 451 Cloud Services Management 3
IT 461 Application Development in Cloud 3
IT 481 Cloud Security 3
Total Credits 36
Cloud System Management
MIS 303 Introduction to Business Information Systems (Mason Core) 3
MIS 310 Database Management Systems 3
MIS 330 Systems Analysis and Design 3
MIS 341 Cloud Computing Essentials 3
MIS 441 Cloud System Management 3
Applied Coursework
Students pursuing Cloud System Management must select 15 credit hours of upper-level coursework from the following. Courses not listed here may be selected in consultation with the advisor. Students must meet the prerequisite requirements for their selected classes. 15
IT 343 IT Project Management
IT 442 Cloud Infrastructure
IT 451 Cloud Services Management
IT 461 Application Development in Cloud
IT 471 Big Data on Cloud Systems
IT 481 Cloud Security
MBUS 300 Accounting in a Global Economy
MBUS 304 Entrepreneurship: Starting and Managing a New Enterprise
MBUS 305 Introduction to International Business (Mason Core)
MBUS 306 Managing Projects and Operations
MBUS 308 Corporate Finance and Investments in a Global Economy
MGMT 303 Principles of Management
MIS 320 Networks and Security
MIS 410 Advanced Database Systems
MIS 415 Information Systems Audit and Control
MIS 420 Information Security and Assurance
MIS 430 Data Warehousing
MIS 431 Data Mining for Business Applications
MIS 432 Advanced Data Mining
MIS 433 Programming for Analytics
MKTG 303 Principles of Marketing
Total Credits 30
Electives (variable)
All BAS students are required to complete a minimum of 120 credit hours of coursework. Students will work with their advisors to determine how to fulfill their outstanding credit hours to ensure they have met all major and university requirements. The number of elective credits that a BAS student may have available will vary by concentration and the amount of applicable transfer coursework the student has been awarded.