BA in
Bachelor of Arts in Communication
George Mason University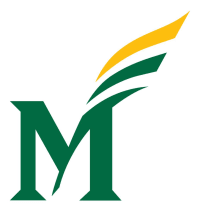 Introduction
A bachelor's degree in communication equals endless opportunities. There is something unique and exciting that distinguishes us from other majors. The communication degree at Mason allows students to explore and learn about what the field of communication has to offer and combines a rich study of how humans understand one another and work together while providing immediately translatable skills and knowledge valued across industries.
Within the program, students gain access to an abundance of different resources, are exposed to hands-on experiences through internships, class projects, and more, learn from industry professionals and build a strong portfolio of work that future employers wouldn't resist. You will learn to create and manage public and media relations plans, craft social media campaigns, produce videos, write for news and entertainment media, produce television and radio programs, and more.
You will learn effective tools and techniques, how to select the best ones for each task, and how to analyze problems and develop creative solutions. Our majors distinguish themselves with skills and knowledge that put them at the edge of a rapidly changing communication industry. You will learn to create messages across platforms—web, print, audio and visual. To keep up with industry trends we work closely with a team of industry professionals—our Insight Committee—who advise on our curriculum, mentor our students and provide internships that can become permanent positions.
Students in the major participate in a wide variety of co-curricular activities and student organizations hosted by the department, including Mason student media, the Society for Professional Journalists, the Public Relations Student Society of America, and Mason's nationally ranked forensics and debate teams.
Program Outcome
Students should be able to explain the origins of the Communication discipline, summarize the broad nature of the Communication discipline, and identify intellectual specialization(s) in the Communication discipline.
Students should be able to explain, synthesize, apply, and critique Communication theories, perspectives, principles, and concepts.
Students should be able to evaluate and design communication research, including the following steps: (1) articulate and refine a question or problem appropriate for Communication scholarship, (2) locate, interpret, and evaluate existing communication scholarship, (3) apply existing communication scholarship to frame inquiry, (4) distinguish between personal beliefs and evidence, (5) identify relevant ethical issues and follow ethical principles, (6) choose an appropriate research method for scholarly inquiry, and (7) explain how scholarly inquiry has value to society.
Students should be able to demonstrate (1) effective writing skills, (2) effective oral presentation skills, and (3) the ability to produce and disseminate effective messages via the modalities and platforms most central to the student's chosen concentration.
Students should be able to identify meanings embedded in messages, discuss the cultural, social, and/or political significance of messages, and recognize the impact and influence of messages.
Students should be able to identify ethical perspectives, explain the relevance of various ethical perspectives, and articulate and evaluate the ethical dimensions of a communication situation.
Students should be able to articulate the connection between communication and culture, appreciate the influence of individual and cultural similarities and differences on communication and social interaction, understand how communication can sustain and/or challenge existing relations of power and authority, and respect diverse perspectives and the ways they influence communication.
Career Opportunities
Because of Mason's location, communication majors can take advantage of the opportunities offered by Washington DC, and its metropolitan area. The area has one of the highest concentrations of media organizations in the country. Our students have worked at CNN, PBS, National Geographic, and the Washington Post. They intern for major public relations firms, at area non-profits, and with major national sports organizations such as the Washington Football Team.
Students stand out from other candidates when it comes to different internships and jobs and are considered top candidates for those opportunities. Graduating students earn entry-level positions in any communication field that allows the student to demonstrate the skills they acquired through the program. This sets our major apart and allows students to begin their career journey in the right direction.
Curriculum
Degree Requirements
Total credits: minimum 120
Core Courses
COMM 200 Communication Theory 3
COMM 300 Rhetorical Theory and Criticism 3
COMM 305 Foundations of Intercultural Communication (Mason Core) 3
COMM 400 Research Methods in Communication 3
Total Credits 12
Concentrations
Students must complete coursework in one concentration. Students may also declare a second concentration. No more than six credits can count between the two declared concentrations and no credits used within the declared concentration(s) can be used to satisfy communication elective credits. Students must declare a concentration before they earn more than 75 credits. Transfer students with 60 or more credits are encouraged to declare a concentration by the end of their first semester. COMM 399 Special Topics in Communication or other special topics courses from other concentrations may be applied toward a concentration when the topic is relevant to the concentration with the prior written approval of the undergraduate director.
Interpersonal and Organizational Communication (IOC)
Journalism (JNL)
Media Production and Criticism (MPC)
Political Communication (PCOM)
Public Relations (PR)
Concentration in Interpersonal and Organizational Communication (IOC)
Required Courses
COMM 301 Relational Communication Theory (core course) 3
COMM 335 Organizational Communication (core course) 3
Select one course from the following: 3
COMM 201 Small Group Communication
COMM 332 Nonverbal Communication
COMM 401 Interpersonal Communication in the Workplace
Electives
Select 12 credits from the following: 12
COMM 201 Small Group Communication
COMM 230 Case Studies in Persuasion
COMM 304 Foundations of Health Communication
COMM 306 Issues in Intercultural Communication
COMM 320 Business and Professional Communication
COMM 332 Nonverbal Communication
COMM 334 Family and Health Communication
COMM 367 Children and Media
COMM 385 Special Topics in Interpersonal and Organizational Communication
COMM 395 Special Topics in Health Communication
COMM 401 Interpersonal Communication in the Workplace
COMM 430 Persuasion
COMM 433 Environmental Communication
COMM 434 Interviewing
COMM 435 Digital Communication
COMM 440 Ceremonial Speech Writing and Performance
COMM 465 Topics in Communication and Gender
Total Credits 21
Electives
Select six credits of COMM courses in consultation with an advisor 6
Total Credits 6
Courses Limited to 10 Credits
Of the 39 credits applied to the major, no more than 10 credits may be in these courses. In addition, no more than 6 credits of COMM 450 Internship in Communication or 3 credits of COMM 452 Media Production Practicum may be applied to the major.
COMM 140 Forensics Seminar I
COMM 141 Forensics Seminar II
COMM 142 Debate Seminar I
COMM 143 Debate Seminar II
COMM 145 Newspaper Workshop I
COMM 148 Radio Workshop I
COMM 157 Digital Media Workshop
COMM 340 Forensics Seminar III
COMM 341 Forensics Seminar IV
COMM 342 Debate Seminar III
COMM 343 Debate Seminar IV
COMM 345 Newspaper Workshop II
COMM 346 Yearbook Workshop
COMM 348 Radio Workshop II
COMM 398 Research Practicum in Communication
COMM 450 Internship in Communication
COMM 451 Facilitating Communication Education
COMM 452 Media Production Practicum
COMM 491 RS: Honors Research Project in Communication
COMM 498 RS: Research Projects in Communication
COMM 499 Independent Study in Communication
Writing-Intensive Requirement
The university requires all students to complete at least one course designated as writing intensive in their majors at the 300 level or above. Students majoring in communication fulfill this requirement by successfully completing COMM 300 Rhetorical Theory and Criticism.
Additional Electives
Any remaining credits may be completed with elective courses to bring the degree total to 120.
Upper-Level Requirement
Students seeking a bachelor's degree must apply at least 45 credits of upper-level courses (numbered 300 or above) toward graduation requirements.
College Level Requirements for the BA Degree
In addition to the Mason Core program, students pursuing a BA degree must complete the coursework below. Except where expressly prohibited, a course used to fulfill a college-level requirement may also be used simultaneously to satisfy other requirements (Mason Core requirements or requirements for the major).
Mason Core
Some Mason Core requirements may already be fulfilled by the major requirements listed above. Students are strongly encouraged to consult their advisors to ensure they fulfill all remaining Mason Core requirements.
Foundation Requirements
Written Communication (ENGH 101) 3
Oral Communication 3
Quantitative Reasoning 3
Information Technology and Computing 3
Exploration Requirements
Arts 3
Global Understanding 3
Literature 3
Natural Science 7
Social and Behavioral Sciences 3
Western Civilization/World History 3
Integration Requirements
Written Communications (ENGH 302) 3
Writing-Intensive 3
Synthesis/Capstone 3
Total Credits 40