Bachelor in
Bachelor of Natural Resources in Smart Organic Farming
Häme University of Applied Sciences (HAMK)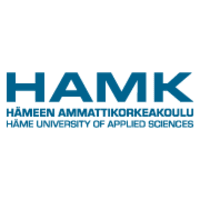 Introduction
Degree Program in Brief
Degree Title: Bachelor of Natural Resources
Duration (Years): 4
Extent (Credits): 240
Location of Full-Time Studies: Mustiala
Language: English
The Degree Program in Smart Organic Farming
The new degree program will begin in the autumn term 2021. The detailed curriculum will be published in autumn 2020.
The curriculum will include these modules:
Agricultural expertise in the global context
Animal production
Crop production
Agricultural and rural system studies
Practical training in the rural work placement
Analyzing agricultural data
Planning rural development
Diversity in the agricultural environment
Practical training in the rural expert placement
Organic production and food system
Business and expert services in the field of agriculture
Sustainable crop production
Sustainable animal production
Sustainable farm technology choices
Program Outcome
What Will You Learn?
Farming:
You gather plant and animal production skills on the modern campus educational and research farm and work placements. You learn profitable rural entrepreneurship in cooperation with nature.
Organic:
You analyze, develop and manage effective, safe and sustainable food production in a changing climate.
Smart:
You work with current uses and developments of diverse technologies and technological applications in agriculture. You collect data and use digital tools for finding solutions to rural issues and commissions.
Career Opportunities
You'll be able to apply your knowledge to solving global key issues of food production as a farm manager, in developing rural processes or advisory roles.
You'll be an effective entrepreneur or team worker in varied rural projects.