Bachelor in
Bachelor in Luxury and Watch Business
IFM Business School - Geneva Switzerland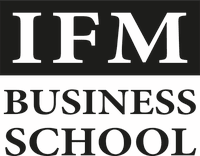 Introduction
This exclusive programme prepares you to enter the fascinating world of watches and luxury. A sector that reflects Swiss values where luxury meets excellence, style, innovation and passion. Our degree explores all aspects of business and provides you with an in-depth understanding of the luxury watch industry, markets, key drivers and practices. You will become aware of current challenges such as technology, sustainability and trends.
You will develop the ability to analyse markets and competitors, promote and sale products, negociate, manage a project, recognise opportunities, invest, design strategies and make efficient decisions. You will gain the right set of skills and the mindset to succeed in this industry.
This specialisation prepares graduates for a range of impressive career opportunities in luxury groups, the watch industry including watch companies, jewellers, consulting firms, large corporations.
Faculty: Yu will learn from an international faculty who are industry experts, entrepreneurs and senior managers selected from around the world to ensure educational excellence.
Why is the IFM Bachelor degree right for you?
You will study towards earning a solid, accredited Bachelor's degree, while enjoying an amazing life-changing experience.
You will follow a contemporary curriculum recently updated with input from business leaders and industry experts.
You will gain incomparable knowledge in a wide range of subjects, international perspectives, employable competencies, and build a successful mindset.
You will learn applicable concepts and tools in class through real-life, hands-on, business-relevant activities.
You will grow personally in a supportive environment, achieve a tremendous sense of accomplishment and obtain a life-changing qualification.
You will be well prepared for the workplace to kick-start your career.
Curriculum
This undergraduate curriculum focuses on your success and provides you with global perspectives, real-business knowledge and a modern vision of organisations. You will develop a global, sustainable and digital mindset.
The curriculum contains 37 core courses & 4 elective courses to choose from the specialisation.
Sample core courses
The Power of Sales
Negotiation for Business
Inside the Consumer's Mind
Sustainability in Business
Business Strategy
Strategic Digital Marketing
Specialisation: elective courses
Luxury Business Management
Luxury Watch Business
Luxury Marketing
International Brand Strategy
International Business
Entrepreneurship & Business Development
Career Opportunities
Our distinctive approach enhances your employability and helps you to become a professional who will easily adapt to the challenges of the business world. You will be ready to embrace top career opportunities.
Excellent record: 90% of BBA graduates find a job or pursue advanced degree studies within 6 months after graduation.
Experiential learning: Our Bachelor degree is interactive and experiential, using a combination of case studies, group exercises, discussions, project work and business simulations. The curriculum gives you real-life business skills.
Real business exposure: The in-class experience is combined with an exposure to real business operations through guest speaker sessions, industry and company visits. These events introduce you to numerous career opportunities.
Career & workshops: Modern career workshops, tailored career advice, real business exposure and networking and industry opportunities help create career opportunities for you.
Jobs & Internships: We provide access to a variety of useful information: job ads, internship ads, job portals and guidance.
Excellent place to work: Switzerland offers top career opportunities.