Bachelor in
Bachelor - Biotechnology & Life Sciences
INTI International University & Colleges, Malaysia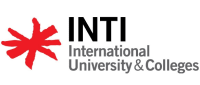 Scholarships
Explore scholarship opportunities to help fund your studies
Introduction
Biotechnology and Life Sciences are the studies of live and living organisms to solve all kinds of problems, changing lives for the better. They are regarded as the most promising frontier technologies for the coming decades.
These fields have a profound impact on our world. In medicine, they have helped advance the treatment of illnesses and diseases. In the agro-food area, they have helped produce healthier crops that grow faster in order to counter food shortages. They have also become a potent ally in the fight against crime by helping forensics collect and process trace evidence such as hair, skin, and blood.
Biotechnology and Life Sciences give you the chance to do work that makes a real difference. You could be the one to discover the next breakthrough in science. And we are here to give you the knowledge and real-world skills you need to fulfill your potential.
Our programme provides you with the opportunity to examine the fundamental sciences that underpin Biotechnology – chemistry, biochemistry, microbiology, and statistics – whilst developing applications to areas such as business, ethics, and environmental science.
You will be equipped with an advanced scientific education and prepared scientifically for diverse careers ranging from medicine and pharmaceuticals to food quality, agricultural systems, and biofuels. You will be given the opportunity to thrive in your study with the following advantages:
Connections with the industry
Go beyond just studying life under a microscope, as we get you ready for the working world. Our strong partnerships and connections with businesses and employers will let you learn directly from the industry. You will gain the exposure you need through work projects, industry visits, and guest lecturers, all of which will stand you in good stead when you graduate.
The best on-the-job experience
Our internship programme with biotechnology and molecular bioscience companies is the key to boosting your employability. It provides an excellent opportunity to put all your theoretical knowledge and laboratory skills to good use, and acquaint yourself with the industry's stringent requirements.
Global partnerships that take you further
If you are pursuing the Australian Degree Transfer Programme (Science) or Bachelor of Biotechnology (Hons), you have the chance to transfer to reputable and highly ranked Australian universities such as the University of Adelaide, University of New South Wales and University of Queensland. This programme also allows you to transfer to the University of Southampton and Newcastle University in the United Kingdom.
An excellent track record
Our Australian Degree Transfer Programme has been consistently successful in producing First and Second Upper Class degree holders in the field of Biotechnology and Life Sciences. On hand to guide you to your success is a team of academicians and industry professionals who are highly dedicated and experienced.