Bachelor in
Bachelor - Mass Communication
INTI International University & Colleges, Malaysia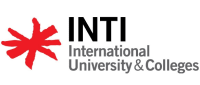 Scholarships
Explore scholarship opportunities to help fund your studies
Introduction
REACH THE WORLD
Nowadays, we can connect with people anywhere in the world in an instant. Thanks to the Internet and other mass media tools, we are able to share and exchange news, views, and information turn ideas into realities and even bring about positive changes to society.
Needless to say, effective communication with the masses is a powerful skill, and you can master it right here at INTI. Choose a career in Journalism, Broadcasting, Advertising, Film, Public Relations, or even invent one of your own because the opportunities are limitless.
Dream it and we will help you make it come true.
WE'LL MAKE YOU AN EFFECTIVE COMMUNICATOR
Industry exposure and training
Experience is the best way to learn. An internship at a public relations agency, media organisation, or a company such as DiGi Telecommunications, Essence Communication, Media Prima, or Creative Juice will prepare you well for the corporate world.
Innovative learning
Our "Problem-based Learning" and "Project-based Learning" approaches are designed to help you develop effective thinking skills. You will also gain hands-on experience in our state-of-the-art Media Centre and Multimedia Lab.
Global partnerships
Gaining entry into your dream university is now easier with our partnership with top institutions in the United Kingdom, Australia, United States, New Zealand and Canada.
The INTI Media Centre is equipped with a variety of facilities, including a broadcast recording studio, state-of-the-art video equipment, and an editing suite for video production.