BA in
BA in Drama
Kingston University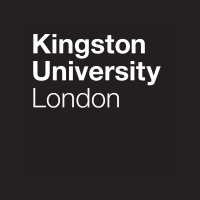 Introduction
Why choose this course?
If you have a passion for the craft of theatre, this practical course could be for you. It covers skills and methods in theatre making and performance, key approaches to interpreting performance and theatre design. You'll be taught through inspirational workshops, public performances and theatre-based lectures.
In this course, you'll explore important phases in theatre history as well as contemporary plays, devising companies, directors and other practitioners. The course culminates in a major Production Project module.
This degree can be tailored to your own interests. You'll be able to choose your modules from a wide selection, including cabaret, stand-up comedy, directing, Shakespeare, scriptwriting and theatre in the digital age.
Please note: prior to 2021 this course was Drama and Theatre Arts BA (Hons).
Reasons to choose Kingston
Kingston has strong links with The Rose Theatre, the largest producing theatre in southwest London. You'll learn and perform in the theatre and benefit from its resources and expertise.
Our academic staff are active industry professionals, writers, directors, performers and dramaturges. Guest speakers, such as voice coaches, theatre directors and actors, also contribute to the course.
You'll develop your skills as a theatre-maker in professional facilities such as the Reg Bailey Theatre, The Rose Studio, and two new theatres in Town House.
Curriculum
What you will study
You will explore the ways in which theatre and performance can both shape and be shaped by surrounding artistic, political and historical contexts.
As you progress, you will work on projects that draw together different strands of your learning. Across the three years of the course, you will have increasing independence in the design and delivery of these projects and you'll specialise in one or more of the following areas: playwriting, directing, devising, performing (in a variety of modes).
Each level is made up of four modules each worth 30 credit points. Typically a student must complete 120 credits at each level.
Please note that this is an indicative list of modules and is not intended as a definitive list. Those listed here may also be a mixture of core and optional modules.
Foundation year
Core modules
Becoming an Independent Learner
Radical Imaginations
Being Human: History and the History of Ideas
Communication in Context and Practice
Year 1
Year 1 introduces approaches and ideas that are central to the study of drama and theatre and culminates in a performance project. You will develop your skills as a performer and enhance your knowledge of a variety of methods of theatre-making. You will study key approaches to interpreting performance by examining play texts and productions, and you will acquire an understanding of basic principles in theatre design and explore significant phases in theatre history.
Core modules
Staging Histories
Performance Vocabularies and Methods
The Actor and the Text
Culture and Performance
Year 2
Year 2 develops your understanding and practical knowledge of theatre arts. Core modules offer practical experience of devised performance and the impact of naturalism on the work of the actor. You will study modernist directors and playwrights such as Stanislavski, Ibsen and Brecht, and you will consider the impact of these practitioners on contemporary performance practices. Optional modules allow you to focus on clowning, scriptwriting, directing, Shakespeare, and contemporary British drama.
Core modules
An Actor Prepares
Devising: Body and Technology
Optional modules
The Play Today
The Theatre Director: crafting productions for the stage
Popular Performance I: Mask and Clown
Optional Year
You have the option to take an additional year to study abroad.
Year 3
Year 3 allows for both greater independence and specialisation and culminates in a major production project in which you will be able to showcase the skills acquired on the course. Alongside the production module, you will undertake a focused study of avant-garde and experimental performance practices. You will also be able to choose modules that cater to your own interests. Optional modules include cabaret and stand-up comedy, applied theatre, tragedy, advanced playwriting, and performance and identity politics.
Core modules
Drama Production Projects
After Modernism: Avant-Garde Performance from the 1940s to the Present Day
Optional modules
Dissertation
Popular Performance II: Cabaret and Variety
Special Study: Tragedy, Catastrophe, Trauma
Beyond Text: Advanced Dramatic Writing
Special Study: Applied Theatre
Please note
Optional modules only run if there is enough demand. If we have an insufficient number of students interested in an optional module, that module will not be offered for this course.
Career Opportunities
After you graduate
Aspiring theatre-makers
Some of our students have achieved international success soon after graduating. Ben Barnes, who plays Prince Caspian in the Chronicles of Narnia is our most famous alumnus.
Our students also set up their own companies - such as Tin Horse and Urban Theory Films - often in collaboration with former classmates.
Graduates seeking to enter the competitive world of theatre, film and television often undertake further vocational training. Our graduates have been successful in securing places to develop their skills in subjects such as acting, directing, advanced theatre-making, playwriting, and theatre production at prestigious institutions such as the Drama Centre, Drama Studio, Guildford School of Acting, the Central School of Speech and Drama and the Royal Court Young Writers Programme.
Drama teachers and scholars
The popularity of drama as a subject creates a demand for educators at all levels from preschool to university. The course's attention to theory and history, as well as the opportunities it provides for practice, means that it is the perfect preparation for a master's degree or teacher training, though some students have managed to find work as drama educators without further training.
This course is also great preparation for specialist training for careers in therapeutic and applied drama (for example drama therapy), especially if taken in combination with relevant subjects.
Other industries
Your degree will develop all the standard graduate skills of research, analysis, writing, reasoning and ICT. However, in addition to this, drama graduates develop a unique set of skills in team-building, communication and interpersonal skills, presentation skills, problem-solving, emotional intelligence and creativity.
This fact is increasingly recognised in industries such as cultural and arts development, communication industries, advertising, and customer and public relations. Several Kingston drama graduates are also currently working in major theatres such as the National Theatre, the Bush theatre, the Rose Theatre, Kingston, the Royal Court Theatre and Almeida.