BA in
BA in Drama and Creative Writing
Kingston University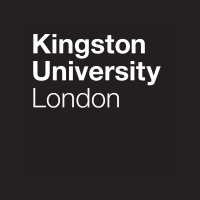 Introduction
Why choose this course?
Are you interested in theatre and performance? Are you keen to explore creative writing, such as scriptwriting, poetry, prose and fiction?
If so, this course is ideal. It combines two subjects which naturally overlap and will prepare you for a career in writing or in theatre, or for careers that combine both, such as scriptwriting.
Energising seminars and workshops will explore how writing works in the theatre industry. You'll develop texts with performers, rehearse readings and participate in full theatre productions. Practical knowledge is shared through guest masterclasses from playwrights such as Laura Wade, Roy Williams and award-winner, Winsome Pinnock.
Reasons to choose Kingston University
We have connections to The Rose Theatre, the largest producing theatre in southwest London.
You'll develop your skills as a writer and theatre-maker in professional facilities such as the Reg Bailey Theatre, The Rose Studio, and two new theatres in the Town House Building.
You can take part in Kingston's annual International Youth Arts Festival and the Camden Fringe Festival, gaining professional experience to prepare you for your future career.
Curriculum
What you will study
You'll explore the history, theory, criticism and practice of theatre-making and writing for performance.
All theatre productions are 'authored' in one way or another, and the course allows you to consider this authorship in its widest sense: you can study playwriting alongside directing, for instance, or alongside acting and devising.
As well as acquiring practical knowledge through masterclasses from literary managers and playwrights, you'll also join our literary community, Writers' Centre Kingston, which hosts an annual programme of events from talks to workshops and festivals.
Each level is made up of four modules each worth 30 credit points. Typically, a student must complete 120 credits at each level.
Please note that this is an indicative list of modules and is not intended as a definitive list. Those listed here may also be a mixture of core and optional modules.
Year 1
The main themes of the course: the history, theory, criticism and practice of theatre-making and writing for performance, are introduced in the first year, enabling you to identify and understand the focus that will characterise your learning throughout. You'll be encouraged to make links between these strands from an early stage in one of the core modules, Culture and Performance.
Core modules
Introduction to Creative Writing I: The Writer's Toolkit
Writing that Works
The Actor and the Text
Culture and Performance
Year 2
In Year 2, you'll develop an understanding of the relationships between various practices of writing and authorship, and the theatre in its myriad contexts.
You'll be encouraged to read widely, through exposure to a wide range of writers and their works.
Core modules
The Play Today
Write Action: Introduction to Dramatic Writing
Optional modules
The Craft of Poetry and Prose
Independent Creative Writing
Shakespeare: Yesterday, Today and Tomorrow
An Actor Prepares
The Theatre Director: crafting productions for the stage
Popular Performance I: Mask and Clown
Year 3
In Year 3, core modules bring the course themes together by requiring you to demonstrate how historical, contextual and theoretical research underpins and feeds into dramatic writing for the stage.
You'll also work on a substantial project and demonstrate how you can work independently. The range of optional modules also allows you to focus on and develop other areas of interest.
Core modules
Creative Writing Dissertation Project
Beyond Text: Advanced Dramatic Writing
Optional modules
Drama Production Projects
Experiments with Form
Special Study: Narrative Techniques in Popular Fiction
Special study: Staging the Nation Identity Politics in Contemporary Drama
Popular Performance II: Cabaret and Variety
Special Study: Scriptwriting
Special Study: Tragedy, Catastrophe, Trauma
Please note
Optional modules only run if there is enough demand. If we have an insufficient number of students interested in an optional module, that module will not be offered for this course.
Career Opportunities
After you graduate
Kingston's drama and creative writing graduates work in the creative industries as actors, writers, directors, stand-up comedians, outreach workers, technicians, producers and events managers. In addition to pursuing careers as writers, they work in publishing, journalism, advertising and marketing, arts management, new media, education, community arts, the public relations industry, business, and therapeutic fields.
A number of graduates go on to postgraduate study in theatre, creative writing, media or teacher training.
Our alumni have published novels in a variety of countries as well as gained employment in a range of industries where accurate and imaginative writing is valued.
We have industry links with publishers, theatre professionals and literary agents, as well as working writers in a variety of fields.