BA in
BA in Drama and English
Kingston University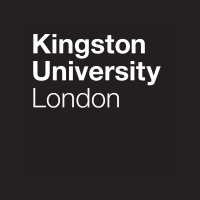 Introduction
Why choose this course?
If you're interested in both theatre and literature, this course is ideal. It offers knowledge and experience of the world of theatre through studying drama, literature, dramatic theory and performance. It also offers a range of practical theatre skills.
Traditional subjects in English, such as Shakespeare and Victorian fiction, are balanced with the contemporary topics of gender, sexuality, multiculturalism, the avant-garde and popular performance.
The course is delivered in the dedicated drama studio and rehearsal facilities. You'll also be within easy reach of London's world-renowned theatres. Students have previously enjoyed field trips to vibrant venues such as Shakespeare's Globe.
Reasons to choose Kingston
This course combines academic study with a wide range of practical workshops in purpose-built theatres and studios.
Kingston has industry links with publishers, literary agents and theatre professionals, who'll offer you their expertise and advice.
You'll perform at The Rose Theatre in Kingston, the largest producing theatre in southwest London, and benefit from the resources and industry knowledge that this professional theatre offers.
Curriculum
What you will study
The Drama and English course is an ideal choice if you're interested in the theatre but want to study other literary forms.
You'll learn about the theatre as a cultural institution, through the study of drama, literature, dramatic theory and performance practice.
You'll explore the history, theory, criticism and practice of theatre-making and literature. For instance, you can study playwriting alongside textual analysis of plays, or Shakespeare alongside world literature.
Modules
Each level is made up of four modules each worth 30 credit points. Typically, a student must complete 120 credits at each level.
Year 1
The main themes of the course: the history and practice of theatre-making and writing in the global city, are introduced in Year 1, enabling you to identify and understand the focus that will characterise your learning throughout the degree.
Core modules
Staging Histories
Performance Vocabularies and Methods
Reading London: Drama, Poetry and Prose
Race, Nation, Identity: Literatures of the World
Year 2
As you progress, you'll come to a fuller understanding of the relationships between various practices of writing and authorship, and the London theatre scene in its myriad contexts. In Year 2 the two core modules approach contemporary writing and the stage from historical, critical and practical perspectives, but with a distinctly London-based focus.
Core modules
The Play Today
Transforming Realities: Innovation and Social Change in Twentieth Century and Contemporary Literature
Optional modules
Shakespeare: Yesterday, Today and Tomorrow
An Actor Prepares
Write Action: Introduction to Dramatic Writing
Sex and the City: From Victorian Metropolis to Modernist Wasteland
The Theatre Director: crafting productions for the stage
Deadly Desires/Dangerous Discourse: Gothic Literature and Theory
Year 3
In your final year, you'll choose from a range of option modules, allowing you to follow your own fields of interest in both Drama and English. You'll also have opportunities to contribute to public performances, either in an acting capacity or "behind the scenes," via our links with The Rose Theatre in Kingston.
Core modules
After Modernism: Avant-Garde Performance from the 1940s to the Present Day
Radical Writers
Optional modules
Drama Production Projects
Dissertation
Special study: Staging the Nation Identity Politics in Contemporary Drama
Special Study: Tragedy, Catastrophe, Trauma
Beyond Text: Advanced Dramatic Writing
Black and Asian Writing
Making Shakespeare: Text, Performance and Adaptation
Please note
Optional modules only run if there is enough demand. If we have an insufficient number of students interested in an optional module, that module will not be offered for this course.
Career Opportunities
After you graduate
Drama and English graduates work in the creative industries as actors, writers, directors, stand-up comedians, outreach workers, technicians, producers and events managers. In addition to pursuing careers as writers, they work in publishing, journalism, advertising and marketing, arts management, new media, education, community arts, the public relations industry, business, and therapeutic fields.
A number of graduates go on to postgraduate study in Theatre and English Literature, or to teacher training. Our alumni have published novels in a variety of countries as well as gained employment in a range of industries where accurate writing is valued. We have industry links with publishers, theatre professionals and literary agents, as well as working writers in a variety of fields.