BSc in
BSc in Entrepreneurship and Innovation Management
Kingston University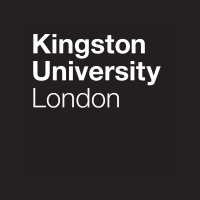 Introduction
Why choose this course?
Do you aspire to start your own business? Do you see yourself working as an entrepreneur or an innovation manager? If so, this course is ideal.
You'll gain knowledge of business strategy, project management, start-up creation and growth, and finance and accounting. You'll also practise and implement innovative management, technological change, and entrepreneurship to gain first-hand experience in managing and leading entrepreneurial teams.
With full support from the University, the course also enables you to launch a business. We're rated the top most successful UK higher education institution for graduate start-up companies (HE-BCI, survey 2020/21).
Reasons to choose Kingston University
You'll gain insights into all aspects of business, as well as specific support from experts from the industry and entrepreneurs.
Kingston Business School holds the Small Business Charter Award, highlighting its expertise in supporting small businesses and student entrepreneurship. The School has received a Business Accreditation from the Association to Advance Collegiate Schools of Business (AACSB).
The School provides training and support for small businesses across the country, linking you to a wide network of people who can support you.
Curriculum
What you will study
Please note that this is an indicative list of modules and is not intended as a definitive list. Those listed here may also be a mixture of core and optional modules.
Year 1
In your first year, you will become familiar with a wide range of entrepreneurship-related concepts. You will be introduced to the concept of innovation management and how this is different from standard strategic management theories and practices. You'll gain an understanding of the main concepts and management tools for innovation activities within organisations - from small to large.
Core modules
Managing Marketing Information
Innovation Management
Business Design Thinking I
Enterprise Finance and Accounting Principles
Year 2
In your second year, you will develop the skills, knowledge and practical experience required to respond to the challenges involved in managing technological developments. You'll take a look at technologies which underpin solutions to the problems encountered by startup companies such as issues related to website design, web development and mobile app development.
Core modules
Entrepreneurship and Strategic Growth
Contemporary Project Management
Business Design Thinking II
Optional modules
Employee Relations
International Business and Culture
Marketing Communications and Advertising
Professional Selling
Financial Investments
Developing Web Applicants for Business
Data Analytics for Business
Rapid App Development for Business
Business Decision Modelling
Year 3
In your final year, you will implement your tested idea(s) by launching your own business and learning how to finance your ventures. You will develop an understanding of how venture capital funds, business angels and crowdfunding platforms work; how firms become investment ready, raise external finance and how finally exit. You will understand the importance of using local and international networks to acquire the critical resources needed to create your new venture(s).
Core modules
Entrepreneurial Marketing
Fundraising and Pitching
Business Design Thinking III
Optional modules
Psychology for Business and Management
Organisational Learning and Development
Data-Driven Decision Making
Professional Selling
Financial Investments
Developing Web Applicants for Business
Data Analytics for Business
Business Decision Modelling
Rapid App Development for Business
Please note
Optional modules only run if there is enough demand. If we have an insufficient number of students interested in an optional module, that module will not be offered for this course.
Career Opportunities
After you graduate
You'll graduate with key skills, ready to create a business or join entrepreneurial teams in large companies.