BSc in
BSc in Business Administration (Digital Management and Innovation)
Kühne Logistics University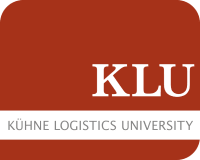 Introduction
Help shape the digitalization of processes
New technologies, digital platforms, and programs are changing business. Data has become the world's newest natural resource, and knowing how to use it can be a game-changer. Companies that quickly derive insights from data and infuse analytics into everything they do can gain a competitive advantage. But who designs and supports the digital transformation of companies? Who coordinates the necessary steps and ensures cooperation between people, systems, and data? Experts in the field of management information systems (MIS) provide the link between economic performances and intelligent IT infrastructures.
Solidify your expertise
Our degree provides you with a strong foundation in all aspects of business administration. Develop expertise in a number of areas through a wide range of topics such as management, strategy, accounting, math, statistics, law, micro and macroeconomics, and more. Gain well-rounded knowledge and a skill set that will maximize your career opportunities with the profile of Digital Management and Innovation.
Curriculum
Our three-year BSc in Business Administration program starts every September.
Courses in management/economics, and personal skills
Two profile lines: human and environment or data and systems
Four profiles: international management, sustainable management, supply chain management or management information systems
Optional intensive track with higher workload and additional practical training
Exchange semester with partner universities
Three-month practical training period
Bachelor's thesis (3 months)
Courses
Fundamentals of Management and Strategy
Fundamentals of Accounting
Mathematics for Business and Economics
Logistics and Supply Chain Management Fundamentals
Statistics
Marketing
Microeconomics
Human Ressource Management
Introduction to Management Information Systems
Data Management
Corporate Finance
Macroeconomics
International Business Law
Empirical Research Methods
Management Science
Programming with Python
Academic Fundamentals
Profile Seminar
Consumer Behavior
Corporate Social Responsibility and Business Ethics
Supply Chain Strategy
Digital Economy
International Financial Accounting
Nonprofit Management
Transportation Management
Data Integration and Preparation
Deep Dive Business Challenge
Intercultural Communication and Management
Sustainable Supply Chains
Operations Management
Innovation and New Business Ventures
International Finance
Sustainable New Product Design and Design Thinking
Business Analytics and Decision Support
Digital Management and Innovation
Immerse yourself in your chosen profile
Introduction to management information systems
Management Science
Data Management / Python
Data Integration and Preparation
Business Analytics and Decision Support
Digital Economy*
Innovation and New Business Ventures*
*These courses are offered as electives and are open to all profiles.
Program Outcome
Gain knowledge that will prepare you for your future career in a digitalized world.
Understand the potential and limits of management information systems.
Solve business problems by translating them into models/algorithms/math.
Learn to code and understand the fundamentals of data management.
Process, analyze, and translate big data into valuable information and business strategies.
Understand how the digital/internet economy is changing the way of business.
Understand the role of innovations and what drives their success at the market level.