Bachelor in
Bachelor in Communication Arts
Lewis-Clark State College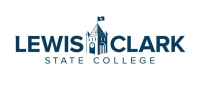 Introduction
Communications is an academic discipline that encompasses all forms of human communication. The broad range of communicative skills acquired from the study of this discipline may be applicable to any successful career or activity. Graduates with a degree in Communication Arts enter a wide variety of occupations, including radio and television broadcasting, public relations, technical editing, sales, government and academic administration, and teaching, to name a few. A number go on to graduate and professional schools. This major provides students with an understanding of communication in a variety of contexts (e.g., interpersonal, intercultural, organizational, political, and mass communication) and prepares them to be effective and well-rounded communicators. Participation in co-curricular activities such as public speaking competitions, speech and debate, and as staff for the campus newspaper and radio stations are available to students.
All Communication Arts graduates are required to complete:
An exit exam,
A portfolio, and
A senior research project with accompanying symposium presentation.
Career Opportunities
Graduates with a BA/BS in Communication Arts go on to obtain careers in a variety of fields:
Radio and Television Broadcasting
Public Relations
Technical Editing
Sales
Teaching
Government and Academic Administrations
Media
Law