BA in
Bachelor of Arts in Counseling
Messenger College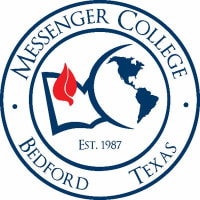 Scholarships
Explore scholarship opportunities to help fund your studies
Introduction
The Bachelor of Arts in Counseling degree focuses on preparing students for counselling in a pastoral setting and further graduate work in the professional field of school counselling, social work, marriage and family therapy, or mental health care counselling.
The curriculum includes 129 credit hours and can be completed in four or five years of study in the Residential and Online Learning Program.
In addition to the concrete and philosophical goals of the institution, the following program objectives are explicitly related to the B.A. in Counseling:
Demonstrate competence in the major concepts in psychology/counselling;
Acknowledge the Lordship of Christ over their personal lives and ministries and the fellowship of the church;
Accept the challenges and opportunities of ministry within their chosen major after leaving college;
Integrate the knowledge and principles of counselling into a biblical worldview;
Articulate a proper relationship between psychology and Christian faith;
Demonstrate academic competence in preparation for advanced study related to this field;
Successfully apply knowledge and techniques of counselling in supervised field experience.