Bachelor in
BACHELOR - LUXURY MANAGEMENT WATCHMAKING, JEWELERY AND JEWELERY
Moda Domani Institute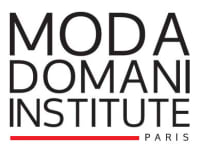 Scholarships
Explore scholarship opportunities to help fund your studies
Introduction
Sectors of recognized experts, the worlds of French watchmaking, jewellery, and jewellery have developed their professions around know-how and maintain their international competitiveness. With a growth of 12% in 2018, French production recorded sales of 2.4 billion euros.
ISG Luxury Management has made it a tradition to discover.
ISG Luxury Management has built its Bachelor around three strong points: the fundamentals of the sector and the associated professions, the opportunities to be seized, and the recognition of know-how in the world.
The 3-year course is developed around creative workshops, implementation, and professional meetings that will shape the student's professional career.
The entrance examination is identical in the 6 ISG Luxury Management schools in France (Paris, Bordeaux, Lille, Lyon, Nantes, Nice). The admission remains valid on all campuses. You can apply and take the competitive examination in the city of your choice, then continue your studies on another French campus.
Enrollment in the Luxury Management Bachelor in Watchmaking, Jewelry, and Jewelry can be done directly at one of the six campuses of ISG Luxury Management.
Careers in WATCHMAKING, JEWELLERY, AND JEWELLERY:
Product manager
Sales manager
Marketing Manager
Communication or Public Relations Manager.
Students who have validated their diplomas are automatically eligible for an MBA.
Listening to employers and students, ISG Luxury Management has built its work-study program, the essential way to seize the business world's opportunities.
Understanding the business world while completing your course at ISG is possible thanks to the work-study program.