Bachelor in
Bachelor of Communication in Strategic Communication
Murdoch University Dubai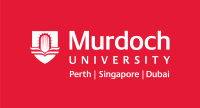 Scholarships
Explore scholarship opportunities to help fund your studies
Introduction
In this course, you'll work with real clients on real campaigns as you build a wide range of skills for professional communication in the digital age. You'll create and produce content, manage social media and develop public relations and communications strategies.
You'll develop digital and traditional communication skills and learn to apply them in a range of contexts, from web communication to creative production and even news media.
By your final year, you will bring together everything you have learned throughout your degree and work with a real client, applying your skills in strategy development, client management, program research, planning design, and evaluation.
Tuition Fee:
AED 172,200 (VAT Inclusive)
Duration:
3 Years with the option to fast-track (6 Trimesters)
Qualification:
Bachelor of Communication
Recommended double major
Professional recognition
This course has been designed in accordance with requirements for accreditation by the Public Relations Institute of Australia (PRIA). It has been designed in consultation with industry to meet the evolving needs of the digital communication landscape.
Career opportunities
Social Media Manager or Media Advisor
Public Relations Officer or Manager
Strategic Communication Manager
Sponsorship and Fundraising Coordinator