BA in
BA in Communication Studies
North Central College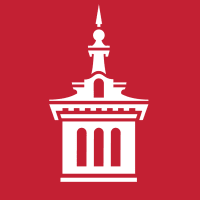 Introduction
Why pursue a communication studies degree at North Central College?
Communication studies majors specialize in verbal messages in face-to-face settings, whether one-on-one in small groups or one-to-many. The communication studies major at North Central College will prepare you for graduate school as well as careers in law, business, higher education, and other fields that require excellent oral and written communication skills.
You can also:
Assist professors with their research.
Present research at local and national undergraduate conferences.
Apply for scholarships in communication studies.
Participate in study abroad programs or shorter December Term trips.
Join PRSSA, our student public relations club.
Receive individualized coaching when you join our nationally ranked speech and debate team.
Attend regional and national speech competitions, where many North Central students have earned top finalist honors.
Curriculum
Communication studies focus on the intersection of theory and practice in a variety of contexts. Students are led to understand, use, and to critique communication as it is presently practiced in society and to develop critical thinking regarding communication strategies and analysis.
Major Requirements
Core Courses
COMM 100 - Introduction to Public Speaking
(or CARD 102 First Year Seminar: Speaking)
COMM 185 - Global Media in a Digital Age
COMM 285 - Argumentation and Debate
COMM 287 - Advanced Public Speaking
COMM 301 - Rhetoric and Public Discourse
COMM 317 - Intercultural Communication
COMM 367 - Persuasion Theory
COMM 400 - Communication Theory and Research
Electives
Two courses from the following:
COMM 200 - Interpersonal Communication
COMM 214 - Group Interaction
COMM 250 - Introduction to Public Relations
COMM 280 - Business and Professional Communication
Advanced Electives
One course from the following:
COMM 330 - Organizational Communication Theory
COMM 335 - Freedom of Expression
COMM 350 - Public Relations Strategy
COMM 370 - Health Communication
COMM 389 - Gender, Sexuality and Mass Media
COMM 390 - Seminar in Communication
COMM 490 - Seminar in Communication
Additional Requirements for the BA Degree
Foreign Language
Students must demonstrate elementary competence in a foreign language. For more information, see the B.A. Degree Requirements within the Academic Regulations section of this catalog.
Eight credit hours from the following:
CLSS 255 - Greek and Roman History and Historians
PHIL 110 - Ethics
PHIL 210 - Professional Ethics
PHIL 230 - Logic and Critical Thinking
ENGL 274 - English Language Arts
ENGL 314 - Writing Commentary and Cultural Criticism: The Public Intellectual
Career Opportunities
A North Central education integrates career preparation with rich academic study. Our faculty encourages you to refine and apply your knowledge in an interconnected world. Here you'll learn to think independently and work globally to solve problems and lead.
Internships
Recent graduates in speech communication include:
Morning news reporter, Fox News Chicago WFLD TV, Chicago
Production assistant, ESPN 1000, Chicago
Marketing and promotions intern, Emmis Communications, Chicago
Client success coordinator, Eclipse Telecom, Chicago
Associate Attorney, Law Offices of Todd M. Friedman, Northbrook
Recent graduates in speech communication include:
Management consultant
Marketing project manager
Financial client service associate