BA in
B.A. Communication
Nova Southeastern University Undergraduate Programs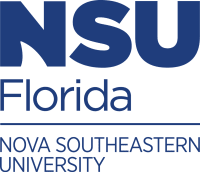 Scholarships
Explore scholarship opportunities to help fund your studies
Introduction
Gain Industry-Driven Skills for Careers in Digital Media, Journalism, and Strategic Communication
Communication is an essential skill used across all fields and in all areas of life. It's also an expanding profession, ranging from traditional to new media, that has become increasingly digital. Nova Southeastern University's B.A. in Communication program will help you become a more confident and skilled writer, speaker, editor, and content producer.
As a communication major, you'll learn how to write and communicate persuasively in formats that inspire you. Choose an in-depth track in digital media production, strategic communication, or journalism. You can even choose to minor in one of the other concentrations to further prepare for a career in the field. Engage in classroom projects as well as professional opportunities and internships that showcase your talent and skills. You'll enhance your degree in communication by participating in the student newspaper, student literary and arts magazine, and the NSU television and radio station. Then, you'll gain professional experience as an intern in local or national media outlets, international companies, or organizations.
Why Should You Major in Communication at NSU?
Student-run newspaper: The Current.
Student-run radio station: Radio X 88.5 FM.
Student-run television: Sharks United Television.
Student-run literary & art journal: Digressions.
NSU Write from the Start Writing and Communication Center (WCC) is an innovative workspace where students, consultants, and faculty come together, in-person and online, to talk about writing and communication.
NSU is home to a Chapter of the Public Relations Student Society of America (PRSSA).
Special topics course partnering with Hoffman's Chocolates.
Lambda Pi Eta, the National Communication Association's official honor society for undergraduate communication students.
Communications internship program with the Department of Communication, Media, and the Arts.
Year-round workshops and events to learn, share and improve writing and communication skills.