Bachelor in
Bachelor of Fine Arts/Bachelor of Design in Material Art & Design
OCAD University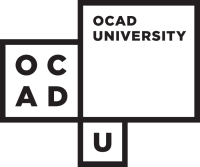 Introduction
Material Art & Design
In the Material Art & Design program, you will learn how to create jewelry, textiles, and ceramics as a professional studio artist or designer. You'll focus on making your own designs and will learn the critical and business skills you'll need to succeed.
In this program, you can choose to focus on textiles or jewelry and metalsmithing. You can also take electives in ceramics, fashion design, and wearable technology. Program instructors are top textile, jewelry, and ceramics artists and designers.
Curriculum
What You'll Do in the Program
First Year
In the first year, you'll take intro classes in topics such as:
Color and 2D design
3D design, fabrication and digital modeling
Drawing
Art and Design history
Jewelry
Textiles
Second Year
In the second year, you will have more choices of classes that interest you and will study:
Drawing
Material art history
Jewellery 3D digital design
Jewelry casting
Jewelry fabrication
Textiles dyeing and printing
Textiles stitching
Textiles weaving and knitting
Silversmithing
Courses in liberal studies
Third Year
The third year will feature open electives and more advanced courses, such as:
Jewelry or textiles drawing and rendering
Jewelry or textiles professional practice
Jewelry structure and gem setting
Jewelry or Textiles history
Textiles weaving, knitting, and printing
Jewelry or Textiles concepts
Electives such as liberal studies, ceramics and wearable form
Fourth Year
In the fourth year, you will focus your study on your area of interest. You'll spend the year working on your thesis project and will showcase your work at GradEx ̶ OCAD U's Graduate Exhibition, the biggest free art and design exhibition in Toronto with more than 40,000 visitors.
Program Outcome
Our studios are equipped with the traditional tools and new technology needed to prepare you for work as an artist, designer or craftsperson.
If you focus on textiles, you'll create your own printed, woven and experimental textiles for sculpture, clothing and surface design. You'll use traditional methods and new technology such as digital printing, embroidery, and knitting.
If you focus on jewelry and metalsmithing, you'll create your own fine jewelry and sculptures with metals and other materials. You will also learn to use traditional methods of fabrication and casting alongside computer-aided design and manufacturing.
At the end of this four-year program, you will earn your choice of a Bachelor of Design or Bachelor of Fine Arts degree.
Career Opportunities
Jobs You Can Get
Graduates of the program work in:
Textile, jewelry or ceramic art and design
Fashion and costume design
Product design
Interior design
Some students pursue graduate studies in art, craft, design, ceramics, fashion, jewelry, textiles and museum studies.
Co-ops/Internships
OCAD U offers so much more than co-ops because creative careers take many forms. Our approach is specialized and individual to every student's needs and goals. You will be able to take advantage of:
Short experiential learning placements from among hundreds of organizations
Creative in-class projects with real-world industry partners
Exclusive summer internships
Gallery exhibitions of your work
Freelance creative opportunities
Jobs after graduation
Opportunities to sell your work
OCAD University's dedicated support services will help you build a professional community, valuable experience and skills necessary for a meaningful career.
English Language Requirements
Certify your English proficiency with the Duolingo English Test! The DET is a convenient, fast, and affordable online English test accepted by over 4,000 universities (like this one) around the world.