Bachelor in
Mass Communication
Open University Of Kaohsiung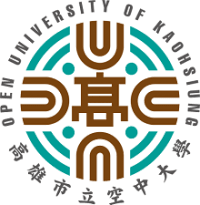 Scholarships
Explore scholarship opportunities to help fund your studies
Introduction
The Department of Mass Communication of OUK was established on August 1, 1997. The educational purpose of the department is to foster professionals in mass communication. Both curriculum design and faculty equally emphasize theory and practice. Currently, we have two full-time teachers, more than ten part-time teachers, and 120 students. In response to various societal transitions, such as domestic politics, economy, society, media ecology, communication technology, and so on, considering the special property of our role as adult distance learning, the prospective development of our department will take communication technology as the core and theory as the foundation to promote professionalism and ethics education, and to foster professionals of broadcast, television, and Internet media with ideal, responsibility, potential, originality, and social responsibility.
Our department not only uses broadcast, television, Internet, and other media to carry out instruction but also offers courses in the afternoon and evening due to flexible instruction sessions. On the existing basis, we will plan to establish a pre-Master credit course program and a graduate institute in the future, providing diverse on-the-job education and further education for personages of communication industries in Kaohsiung City, Kaohsiung County, and Pingtung area.
The biggest difference between students of our department and those of traditional colleges and universities is the diversity of students, who participate in the learning by virtue of the passion for media and mission to the society and make the quality of the whole learning environment higher.