BA in
BA in English - Public Communication
Opole University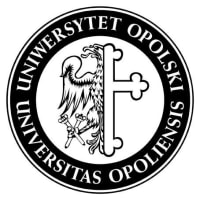 Scholarships
Explore scholarship opportunities to help fund your studies
Introduction
About the programme
The English in Public Communication BA programme is an excellent opportunity for the students who would like to be able to face the challenges of a highly competitive job market in an increasingly global society. The programme offers an integrated approach to public communication in such domains as politics, culture, society, management, business, and technology. Students will learn to communicate effectively using various technologies and to develop their abilities to cooperate with others.
Advantages of the programme
All the courses offered within the programme are instructed in English by experts in communication studies, linguistics, mediated communication, and political and social sciences from the Institute of English and the Institute of Political Science. Moreover, students will be given opportunities to recognize, increase and demonstrate their leadership potential.
Work opportunities and further education options
Holding a BA degree and being highly trained professional communicators with an excellent command of English, our graduates can find employment in a broad range of fields involving public communication, such as advertising, journalism, publishing, public relations and public affairs, business communication, marketing, and education. They may also be employed in public administration on a regional, national or international level, or work for cultural institutions, corporations, or NGOs.
After graduation students can join one of the MA programmes, prepared by the University.
Tuition fee
PLN 5000 per year
Citizens of Poland and EU/EFTA, as well as the Pole's Card holders, study free of charge.
Contact
For general information and enquiries please contact:
Office for International Study Programmes
Katowicka 87B, 45-061 Opole
tel. +48-77-452 72 92
e-mail: [email protected]
web: studies.uni.opole.pl