BA in
Honors B.A. in Social Communication
Saint Paul University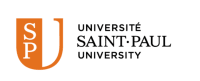 Introduction
Social communication explores how information is perceived, transmitted, and understood. It also looks at the impact on society of various means of communication. Social communication includes the cultural, political, and sociological aspects of communication.
Offered by the Faculty of Human Sciences, the Social Communication undergraduate program equips students with a range of communication tools to help them understand our world and interact with it.
In addition to the foundational courses,* the program provides students with theoretical and practical knowledge of the multiple aspects of communication: the history of media and communications, globalization and social media, social marketing, ethics, and organizational communications. Students are also given an opportunity to explore specific subjects in greater depth.
*The foundational courses are a compulsory part of every bachelor's degree program offered at Saint Paul University.
Program Outcome
What you'll learn
During your studies, you will acquire a solid foundation in planned communications, acquire excellent analytical skills, and broaden your understanding of communication theory. You will also learn how to express your point of view in professional-caliber writing, and how to develop and assemble multi-platform audiovisual productions.
Curriculum
Foundational Courses (12 units)
Compulsory Courses: 12 units
Approaches in the Humanities: Interpreting the Human Experience
People, Social Justice and Ecology
Critical Analysis, Reading and Writing Academic Works
The First Peoples of Canada
Discipline-Specific Courses (60 units)
Compulsory Course: 36 units
Introduction to New Media
Communication Research and Methodology
Communication and Organizations
Media and Ethics
Introduction to Communication
Communication Plan
Theories of Mediated Communication
Psycho Sociology of Mass Communications
Theories of Social Communication
Introduction to Public Relations
Argumentation and Persuasive Communication
Stakes Analysis
Optional Courses: 24 units
9 units from:
Electronic Journalism
Print Media: Writing Principles
Interpersonal Communication
Conceptions of Society
Special Topics in Social Communications I
Strategic Communication Tools
9 units from:
Social Marketing
Media and Great Social Debates
Professional Ethics in Communication
Creating Media Programming
Photography: Semiology of Image
Content Analysis
Special Topics in Social Communications II
Internship I
Knowing the Media
Contemporary Journalism Practices
6 units from:
Social Communications and Social Media
Media and Religious Traditions
Communications for Sustainable Development
Communication and Anthropology
Internship II
Research or Directed Study
Elective Courses (48 units)
Students choose 48 units or complete a minor (30 units) and 18 units.
6 units must be of 3000 or 4000 levels.
Career Opportunities
Advertising manager
Columnist
Communications officer
Facilitator/presenter
Filmmaker
Journalist
Lobbyist
Media relations specialist
Multimedia scriptwriter
Philanthropic communications consultant
Press secretary
Public relations officer
Radio, TV, video producer
Reporter
Researcher
Web content manager