BBA in
BBA in Luxury Brand Management
Swiss School of Higher Education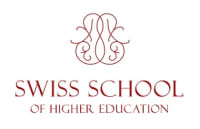 Introduction
Bachelor of Arts in Management
The program of Bachelor of Arts in Management allows the student to acquire a solid knowledge of business processes and analytical techniques as well as sound technical skills. Graduates of the program can begin their careers in a field of their specialization and get involved in numerous positions at different levels or pursue their academic path with the further Master program in Management giving a wider handset of fundamental methodologies and practical experience.
Bachelor of Arts in Luxury Brand Management
The Bachelor in Luxury Brand Management program teaches students all aspects of managing a luxury brand - from marketing and strategic development to finance. It helps students to understand how the products should be positioned, what their role in the market is, and how to analyze and maintain a good relationship with customers. The program provides students with both luxury branding and business management skills.
Language: English
Duration: 6 semesters (3 years): 5 semesters + internship/thesis
Start dates: October and February
Credits: 185 ECTS
Degree Awarded: BBA Major in Luxury Brand Management
Curriculum
Courses
Courses for Bachelor of Arts in Management are divided into 3 main categories: Core courses (100 ECTS/25 courses) which are obligatory and Specialisation courses (40 ECTS/10 courses) which are introduced during the 2nd and 3rd year of the program and Seminars (15 ECTS). At the end of the studies, the student is obliged to prepare a Bachelor thesis (30 ECTS) OR complete an internship (30 ECTS).
Examples of Courses
BACOR103 – Marketing Management
The emphasis of this course introduces students to the essential principles of marketing, the marketing function, marketing systems, the marketing concept, and marketing management. The aim of this course is to help students understand the principles of Marketing Management and its application in real-world business situations. Course participants are expected to obtain the ability to apply the marketing concept in enterprises. The strategic approach taken in on marketing will enable students to improve a broad understanding of consumers and the marketing performance of companies, especially those operating in an international marketplace/environment.
BACOR104 - Business Ethics
This course examines principles code of conduct, conflict and moral dilemma of interest, nepotism (favoritism), and individual and group integrity. Business Ethics is a moral analysis of business activity and practices. Students study business actions and decisions in the light of moral principles and values, and the question about whether any ethical values are already implied in business and market activity, or whether introducing ethics into the business will cause fundamental changes to the business. Students measure how the business does and should affect our individual and social lives, and inquire what role business and its values play in our society altogether. Students observe issues and conflicts that predictably arise in business that have moral aspects to them. This course offers an introduction to the concept of values, morality, as well as cultural beliefs and upbringing in all areas of business, from consumer rights to corporate social responsibility. Decisions made by shift managers or corporate presidents may affect thousands of individuals or entire communities. Consumers today expect and demand integrity, honesty, and transparency at all levels of their environment. Understanding those expectations is the key to communicating core values and behavior not only to employees but to society in general.
BACOR105 – Entrepreneurship
This course is designed to help students evaluate the business skills and commitment necessary to successfully operate an entrepreneurial venture and review the challenges and rewards of entrepreneurship. Entrepreneurship refers to the process of developing new business ventures or growing an existing one. Central to this activity are entrepreneurs: risk-taking individuals who seek to bring about change and new opportunities, both for themselves and for the business communities in which they operate. Such persons play an important role in commerce, trade, and economic growth in many nations.
Students learn about their decisions, and their goals to determine how entrepreneurship can play a role in their lives. Students will be introduced to entrepreneurship from an economic perspective and the concepts of environmentally sustainable practices and social entrepreneurship. The course focuses on the creation of social and economic value by developing core capabilities of idea generation, opportunity recognition, resource acquisition, and entrepreneurial management. Students will learn to shape entrepreneurial opportunities, assess financial feasibility while living an entrepreneurial experience. This experience includes forming teams, constructing business models, talking with partners and customers, assessing feasibility, while launching a new venture or initiative.
If you are interested to know more about this program, please feel free to follow through SSHE link at the bottom of this page.
Program Outcome
Soft skills
Communication
Brand Management
Negotiation
Retail Management
Customer Relationship Management
Design Management
Fashion forecasting
Career Opportunities
Junior Product Manager
Brand Manager
Digital manager
Community manager
Customer Relationship Manager
Project manager (on & offline)
Marketing assistant
Design manager