BA in
B.A. in Communication
The University of Tennessee Knoxville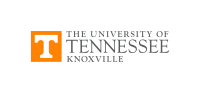 Introduction
Communication Studies majors have multiple interests and a passion for people. They like to think critically and creatively. They like to find solutions by working with others. Communication Studies students study effective verbal and non-verbal communications. C.M.S.T. courses cover many types of communication such as public speaking, organizational, interpersonal, persuasive, and specialized types such as health, conflict resolution, diversity, and inclusion. Communication Studies prepares graduates for a broad range of careers such as law, public service/politics, management, sales, public health, and special events.
Students in Communication Studies can expect to gain:
knowledge of the theoretical processes of human communication as well as practical tools to use communication to accomplish their goals
a broad background of communication concepts and principles
the ability to understand, critique, and conduct communication research
an understanding of communication theory
practical experience applying their knowledge of communication process in the program's four-course core sequence focusing either on interpersonal or organizational communication
a faculty advisor to help choose a coherent set of courses from within the requirements, including participation in faculty research projects
A Bachelor of Arts in Communication Studies will prepare you for advanced graduate study or careers in law, public service, management, sales, medicine, and education.
National Honor Society for Students in Communication Studies
As an accredited member of the Association of College Honor Societies (ACHS), Lambda Pi Eta (LPH) has active chapters at four-year colleges and universities worldwide. L.P.H. represents what Aristotle described in The Rhetoric as three ingredients of persuasion: Logos (Lambda) meaning logic, Pathos (Pi) relating to emotion, and Ethos (Eta) defined as character credibility and ethics. Lambda Pi Eta recognizes, fosters, and rewards outstanding scholastic achievement while stimulating interest in the communication discipline.
Scholarships and Funding
We want the very best and brightest students to join our Volunteer family, and we are ready to invest in your future. The University of Tennessee offers scholarships exclusively for international students including:
International Volunteer Scholarship ($10,000 - $18,000)
International Tennessee Explore Scholarship ($4,000 - $7,500)
International Beacon Scholarship ($4,000 - $18,000)
Global Ambassador Scholarship ($10,000 - $15,000)
Additionally, there are competitive scholarships, departmental scholarships, honors scholarships, and more! Apply early to be considered for scholarships.
To be considered for competitive scholarships, the deadline is November 1st. For all other scholarships, the deadline is May 1st.
Curriculum
Communication Studies
CMST 201 - Introduction to Communication Studies
CMST 207 - Honors: Introduction to Communication Studies
CMST 210 - Public Speaking
CMST 217 - Honors: Public Speaking
CMST 240 - Business and Professional Communication
CMST 247 - Honors: Business and Professional Communication
CMST 250 - Advanced Public Speaking
CMST 260 - Professional Skills in Communication Lab
CMST 280 - Communication Currents
CMST 300 - Topics in Applied Communication
CMST 312 - Survey of Interpersonal Communication
CMST 342 - Survey of Organizational Communication
CMST 352 - Communication Theory
CMST 356 - Research Methods in Communication Studies
CMST 392 - Internship
CMST 400 - Topics in Communication Studies
CMST 410 - Family Communication
CMST 412 - Close Relationships
CMST 414 - Persuasion
CMST 416 - Interpersonal Health Communication
CMST 419 - Interpersonal Conflict
CMST 442 - Organizational Communication Processes
CMST 444 - Group Communication
CMST 446 - Leadership
CMST 449 - Political Persuasion
CMST 487 - Honors Seminar
CMST 491 - Foreign Study
CMST 493 - Independent Study
CMST 497 - Senior Honors Thesis
CMST 498 - Senior Honors Thesis
CMST 499 - Proseminar in Communication Studies
Career Opportunities
Communication Studies is a broad degree that can lead to job opportunities in many different fields. Skills and experiences gained through co-curricular activities, internships, part-time jobs, and volunteering are critical in shaping a career path.
Communication Studies prepares individuals for graduate school in many disciplines including communication, law, education, business, public administration.
As a student, one will develop strong written and verbal communication skills and excellent interpersonal skills. Communication Studies also encourages students to be involved in campus activities and professional organizations such as Communication Studies Club, Lambda Pi Eta, and conference memberships such as NCA, SSCA, ICA and TCA.