BSc in
B.S. In Nuclear Engineering
The University of Tennessee Knoxville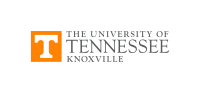 Introduction
UT's Nuclear Engineering Department offers exceptional opportunities to its students, and our graduates contribute to an important field needed by the United States to maintain its standard of living and its place in the world economy.
Excellent Academic Program and Partnerships
The department benefits from its association with nearby Oak Ridge National Laboratory, Y-12 National Security Complex, UCOR at the East Tennessee Technology Park (ETTP), and more than one hundred nuclear-related companies located within the area.
Reasonable Cost and Scholarship Opportunities
Nuclear engineering students from Alabama, Arkansas, Delaware, Kentucky, Louisiana, Mississippi, South Carolina, Virginia, and West Virginia can qualify for the in-state tuition and fees through an agreement among southeastern states called the Academic Common Market. Students also have excellent scholarship opportunities through the UT campus, the Tickle College of Engineering, the Nuclear Engineering department, and national organizations. Our students are consistently awarded more DOE Nuclear Engineering scholarships than any other nuclear engineering department in the country.
Scholarships and Funding
We want the very best and brightest students to join our Volunteer family, and we are ready to invest in your future. The University of Tennessee offers scholarships exclusively for international students including:
International Volunteer Scholarship ($10,000 - $18,000)
International Tennessee Explore Scholarship ($4,000 - $7,500)
International Beacon Scholarship ($4,000 - $18,000)
Global Ambassador Scholarship ($10,000 - $15,000)
Additionally, there are competitive scholarships, departmental scholarships, honors scholarships, and more! Apply early to be considered for scholarships.
To be considered for competitive scholarships, the deadline is November 1st. For all other scholarships, the deadline is May 1st.
Curriculum
NE 200 - Introduction to Nuclear and Radiological Engineering
NE 233 - Introduction to Radiological Engineering
NE 250 - Mathematics and Computational Methods in Nuclear Engineering
NE 340 - Materials Science and Engineering Mechanics for Nuclear Materials
NE 342 - Thermal Science
NE 347 - Honors: Thermal Science
NE 351 - Nuclear System Dynamics, Instrumentation, and Controls
NE 357 - Honors: Nuclear System Dynamics and Control
NE 360 - Reactor Systems and Safety
NE 362 - Numerical Methods and Fortran
NE 367 - Honors: Numerical Methods and Fortran
NE 400 - Senior Seminar
NE 401 - Radiological Engineering Laboratory
NE 402 - Nuclear Engineering Laboratory
NE 404 - Nuclear Fuel Cycle
NE 406 - Radiation Shielding
NE 421 - Introduction to Nuclear Criticality Safety
NE 427 - Honors: Nuclear Engineering Laboratory
NE 433 - Principles of Health Physics
NE 440 - Nuclear Fuels and Materials Behavior
NE 441 - Corrosion in Nuclear Power Systems
NE 447 - Honors: Nuclear Fuel Cycle
NE 457 - Engineering Entrepreneurship
NE 460 - Introduction to Fusion Technology
NE 467 - Honors: Radiation Shielding
NE 470 - Nuclear Reactor Theory
NE 471 - Nuclear System Design I
NE 472 - Nuclear System Design II
NE 483 - Introduction to Reliability Engineering
NE 484 - Introduction to Maintainability Engineering
NE 485 - Process System Reliability and Safety
NE 486 - Nuclear Licensing
NE 490 - Radiation Biology
NE 494 - Special Topics in Nuclear Engineering
NE 495 - Special Topics in Radiological Engineering
NE 498 - Research