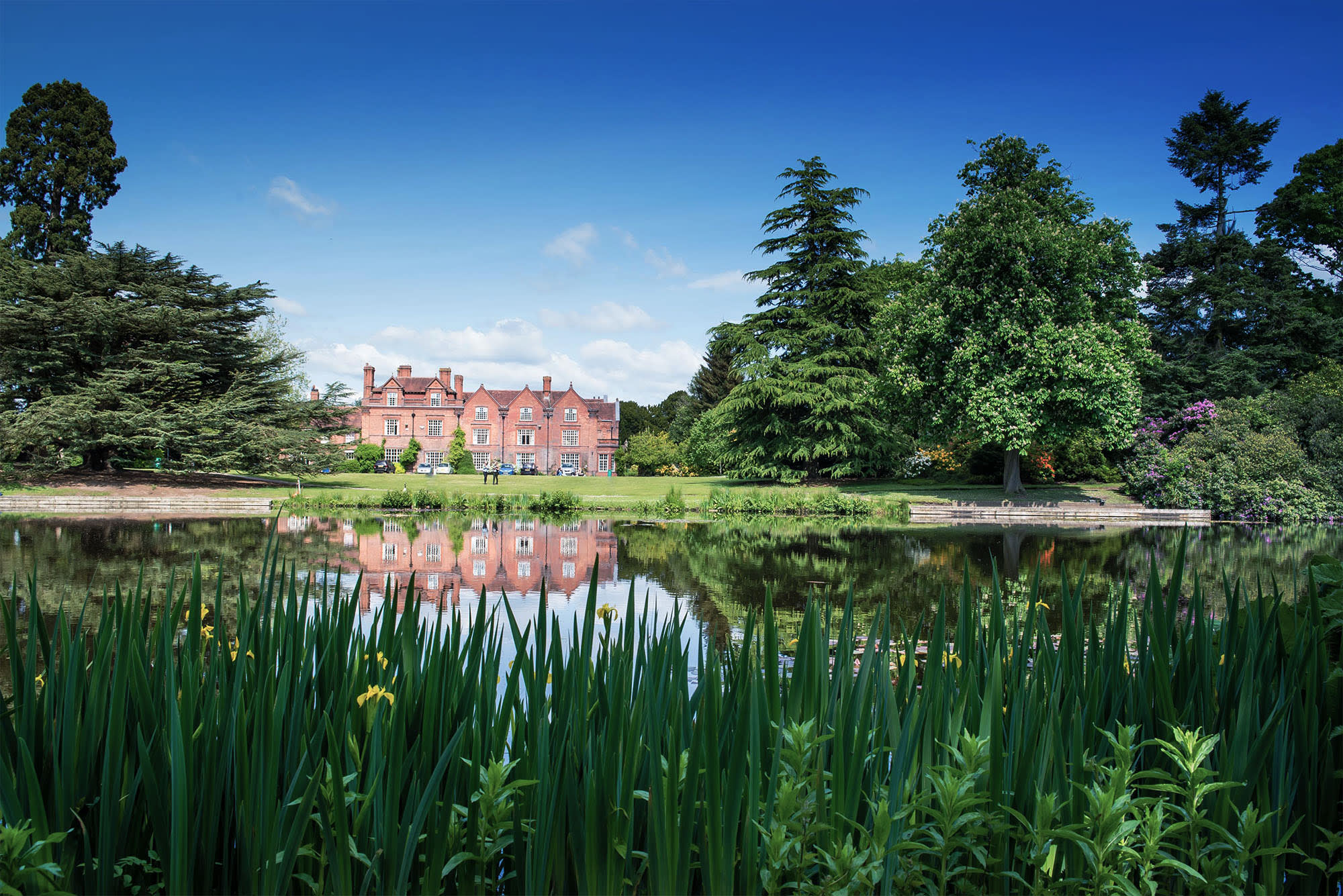 Students are at the heart of all we do at University Centre Reaseheath.

The Faculty of Agriculture and Veterinary Sciences is a place where academic excellence and student satisfaction go hand in hand to provide a unique higher education experience for our students.
Our portfolio of programmes has been designed in consultation with industry, ensuring that our degrees deliver the academic knowledge and practical skills that employers need and want. This ensures that our graduates are highly successful in the jobs market, with many going on to work for blue-chip companies.
In recent years, the campus has seen over £50 million pounds worth of investment in cutting-edge teaching facilities and student resources, such as on-site accommodation with more planned over the coming years.
In our last review of the quality of the higher education at Reaseheath, the Quality Assurance Agency for Higher Education (QAA) commended the quality and enhancement of student learning opportunities. They found no areas for improvement and identified many of good practice.
The 'Reaseheath Experience' is something many of our former students tell us was the most enjoyable time of their lives. We want our students to succeed in their chosen careers and we recognise that high performers learn through experience as well as through formal learning.
Why University Centre Reaseheath?

Located in rural Cheshire, our campus has top class, industry standard, teaching facilities but still retains its friendly, supportive atmosphere – a combination which delivers both academic excellence and student satisfaction.
Our degree programmes provide you with the opportunity to study a range of industry recognised secondary qualifications.
87% of our students say that staff are enthusiastic about what they teach. Student Experience Survey 2016
Gain industry insights through work placements, scientific research and through field trips and study tours in the UK and abroad.
Last year 1 out of 5 Reaseheath students achieved a degree with first class honours or distinction.
"Reaseheath's Higher Education programmes are outstanding and the quality and enhancement of student learning opportunities have exceeded UK expectations."
Quality Assurance Agency (QAA) for Higher Education Review 2014
Overall student satisfaction for our Higher Education courses is at 83%. Student Experience Survey 2016
Our Facilities

Over recent years £50 million has been invested into on-campus facilities including, an equestrian centre, industry-leading food centre, sports facilities, a scientific horticultural facility, unique to the UK, and an animal centre and zoo.
A further £31 million investment in our student accommodation, agri-technology centre, and sports facilities is planned for the next four years.
Your Learning Experience

Reaseheath offers a supportive learning environment with a focus on the vocational provision. Our courses ensure that graduates leave with the knowledge, skills and qualifications that employers are looking for.
We support our students with:
Small group teaching with high levels of individual support
Lecturers with extensive industry experience
High number of teaching hours with tutors
Specialist facilities
Opportunities for study tours overseas
Strong links with employers
Industry-relevant programmes that offer transferable skills
Additional qualifications to further enhance your career prospects.
Additional Qualifications

Our degree programmes provide you with the opportunity to study a range of secondary qualifications. These specific qualifications are taken alongside your course and provide an opportunity to gain industry-recognised qualifications.
Additional qualifications are specific to each subject area. Where possible we aim to provide these as part of your programme of study but a subsidised cost may be charged for some.
Employers often require industry-specific qualifications in addition to a degree, so these practical qualifications can enhance career prospects and employability. They offer industry-relevant skills and training that employers are looking for and offer graduates a leading position in a competitive jobs market.