Bachelor in
Bachelor in Innovations
University of Technology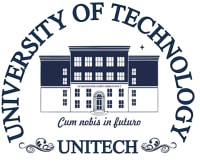 Scholarships
Explore scholarship opportunities to help fund your studies
Introduction
photo courtesy of the University of Technology
Overview
Specialization is aimed to train highly qualified specialists with competences to find ideas, products, and services that can enter the market – based on the information about global innovations; determine rates of cost return and society needs in different products. Specialists study to see and assess risks and expenses; calculate liquidity; find sources of needed funding for project development; carry out planning, business planning, development, and promotion of product or service from a scientific perspective.
Profile
Management of innovations in industries
Future professions
R&D engineer
Automatization and mechanization of production processes engineer;
Expert in business planning;
Investment manager;
Invention and rationalization engineer;
Design engineer;
Specialist on intellectual property.
Period of study
4 years (full-time), 5 years (extramural)
Entrance examination
Mathematics (specialized), Russian Language, Physics
Basic department
Quality management and research in the field of new materials and technologies; Metrological support of production quality; Technologies of design and production of electronic component base and electronic units. In partnership with the leading state enterprises of industrial, economic, IT sectors.
Degree-granting department
Quality management and standardization