BA in
Bachelor of Arts in Linguistics
Utrecht University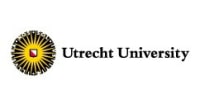 Scholarships
Explore scholarship opportunities to help fund your studies
Introduction
Language, Naturally!
There are thousands of languages worldwide. We all speak and understand at least one of them, which we effortlessly learned as a child. Language comes so naturally that we hardly give it any thought, but linguistics studies this phenomenon in a scientific way: how we acquire it, how we use it, and how it develops through the centuries.
In the Bachelor's program in Linguistics, you will learn how language works, what processes take place in our brain when we talk, and why languages change. Linguistics is versatile: it connects experiments (psychology), logic (philosophy), computer models (artificial intelligence), and fieldwork (anthropology) to understand the most important feature of humankind: language!
Is Linguistics for you?
Linguistics is a broad field of study. You can choose it if you are interested in the relation between language and culture if you are interested in how language is 'wired' in the brain if you are interested in its mathematical structure or its role in Artificial Intelligence. You can choose it if you are interested in the evolution of languages and societies through the centuries. And you can choose it if you are interested in all these things together too!
I was actually a kind of cross between someone who likes humanities and someone who likes science subjects. I found that combination here in the Linguistics program as well.



Elise Prins graduated in 2015