Bachelor in
Bachelor of Arts in Linguistics and Literary Studies
Vrije Universiteit Brussel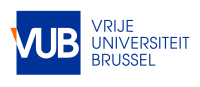 Join Our Online Info Sessions!
Are you interested in one of our English-taught programmes and want to know more about studying in Brussels at VUB? VUB organises general and programme specific online info sessions. Book your timesl
Introduction
Are you looking for a three-year Bachelor's program in linguistics and literary studies during which you can specialize in two languages?
Do you want to study in the multilingual capital of Europe with numerous institutions such as the European Union, NATO, and several multinational companies?
Join our Multilingual Bachelor!
In the Multilingual Bachelor in Linguistics and Literary Studies, you can follow courses in up to seven different languages (Dutch, English, French, German, Italian and Spanish, plus a minor in Chinese or any of the other languages). Apart from mastering these languages, you will have courses in literary studies as well as in linguistics.
Is linguistics and literary studies something for you?
Do you have a passion for languages and literature? Are you a glutton for books, and you preferably read them in the original language? Do you pick up foreign languages faster than others? Do you like exploring language as a system? Are you fascinated by how language and literature express culture in all its diversity? If you can answer one or more of these questions with a 'yes', chances are high that you have a talent for linguistics and literary studies, a talent that - when honed - opens doors to a host of exciting professions, ranging from cultural institutions, civil services, and multinational companies to the fields of communication, education, informatics, journalism, tourism, politics, publishing and various other fascinating job destinations for polyglots-to-be!
Why VUB?
Vrije Universiteit Brussel (VUB) offers high-quality English-taught programs, supported by outstanding research. Being a student at VUB means learning in an atmosphere of tolerance and diversity, as well as growing into an independent and critical-thinking individual.
VUB is a dynamic and modern university with almost two centuries of history. We welcome 20,000 students, 23% of which are international students from more than 148 different countries.
Moreover, the program is taught on the University's green campus, is easy to reach with public transport, and boasts one of the best student restaurants in Belgium. All facilities are located within reach, and on-campus housing is guaranteed for first-year students.
Why the multilingual bachelor?
Multilingual: choose two major languages and up to two extra minor languages
International: be part of the biggest international student community in Belgium
Urban: study languages on our green campus in the multilingual heart of Europe
Innovative: we offer team, block, and blended forms of teaching
Effective: a well-coordinated balance between general and language-specific courses allows for students' organic development
Future-oriented: point of entry for various attractive MA's, including the Multilingual Master in Linguistics and Literary studies (MUMA), the Educational Master (eduMA) (Dutch-language), MAnaMA Literatuurwetenschappen
Curriculum
Year 1
The first year is designed to help you advance your language proficiency and develop your academic writing and presentation skills.
Oral and written language acquisition and practice: This is how you will soon be fluent in 'your' languages.
Linguistics: You acquire insights into the foundations of language and study language in multilingual contexts. You will also be introduced to the building blocks of linguistic study.
Literary Studies: You acquire insights into the foundations of literary analysis and into the history of European literature. You will acquire or refine your skills in the analysis of literary texts in 'your' languages.
All courses are taught in the target language. But no need to panic: for German, Italian, and Spanish, your lecturers will take into account that you have just started learning these languages from scratch.
Next to language-specific seminars and lectures in 'your' two languages (2 x 24 ECTS = 48 ECTS), all students follow general introductory courses, such as Foundations of language, Language in multilingual contexts, Foundations of literary analysis and European literary history.
Year 2
In year 2, you continue to improve your language proficiency and develop the insights you acquired in the first year, hone your skills in critical thinking, and further work on your capacity to analyze, discuss and present linguistic and literary research. The focus of your courses shifts to language structure, acquisition, and cognition as well as to literature in (urban) context(s). You will also get your first taste of research methods.
Year 3
In year 3, the first semester is marked by internationalization. You can either study abroad in the framework of Erasmus+ or choose for internationalization @ home, an international exchange program developed at VUB in collaboration with our EUTOPIA partners. You can also decide that you want to further expand your language skills by adding a 3rd or 4th language (including Chinese) to your program. It is also possible to select the educational module (taught in Dutch) in preparation for the educational master's. In both your general and language-specific courses, you will learn about language variation and change and explore intermedial and intertextual relations between literature and other art forms such as theatre, dance, opera, visual arts, or film.