Bachelor in
Bachelor in Communications
Wilson College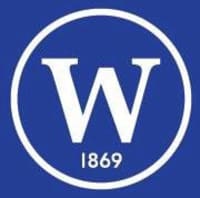 Scholarships
Explore scholarship opportunities to help fund your studies
Introduction
Amplify your message on every platform
From journalistic writing and legal media issues to media theory, students study the foundations of communications and apply that learning in traditional and digital media environments. In the process, students learn the fundamentals of marketing and advertising while creating content for both print and digital media publications.
Program highlights
Wilson College communications graduates gain an array of marketable skills:
AP Style
Print and online media design
Public relations
Advertising
Technical skills for use on traditional and electronic media
Computer programming
Graphic and website design
Photography
Marketing
Internships in communications
Internships take place in local media markets and include exposure to both traditional and online forms of media. By the completion of the degree program, students will be ready to tackle the ever-evolving world of new and digital media with a firm foundation in traditional media forms and styles.
Life after Wilson College
Wilson College has a successful track record in educating students in the communications field. Recent graduates have been offered jobs such as:
Writing for daily newspapers
Editing nationally distributed magazines
Writing for publications in the equestrian field
Working in public relations at a large industrial firm
Working for federal and state government agencies
Teaching speech and journalism to high school students
Working as a segment producer in a television station
Working as on-air announcer in a radio station
Working in human resources for a major international company
Other graduates have gone directly on to graduate study at schools including Syracuse University, the Art Institute of Chicago, Shippensburg University and numerous others.
All Wilson College graduates, regardless of major, are required to complete an assessment of the learning outcomes in their major. As a communications major, you will complete your assessment within a structured classroom setting designed to optimize the experience to allow you to demonstrate your mastery of the field.