What is an Ivy League

school?
The Ivy League is a group of eight private universities on the northeastern coast of the United States. While their official name is the "Ivy League," the schools are often referred to as "the Ivies." Ivy League schools are also some of the most expensive institutions in the USA, with annual tuition costs topping $50,000. The schools are known for their rigorous academic standards and competitive admissions process. They are also some of the oldest, with the first school, Harvard University, founded in 1636.
What are the Ivy League schools?
The eight Ivy League schools are:
Brown University

Columbia University

Cornell University

Dartmouth College

Harvard University

The University of Pennsylvania

Princeton University

Yale University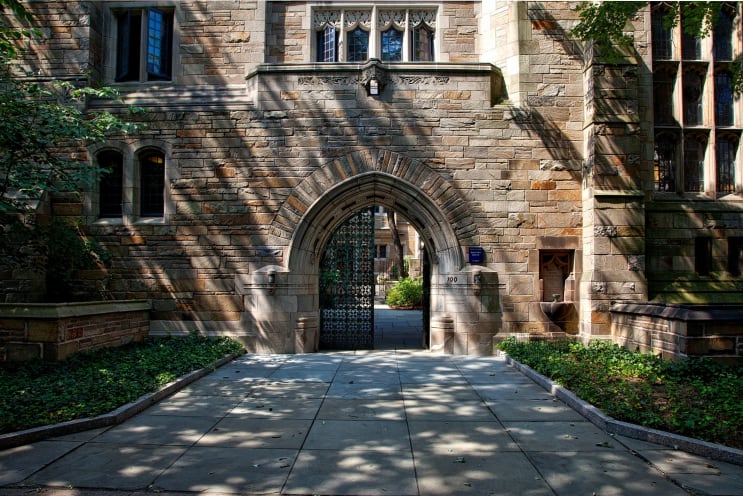 How to get into an Ivy League school
The Ivies have very selective admissions processes, and most of the schools require you to submit SAT or ACT scores, as well as your academic transcripts. The average SAT scores at Ivy League schools are high. At Princeton for example, the average SAT score is over 1400. At Yale, It's over 1450, and at Harvard, it's over 1500. Additionally, you need to submit letters of recommendation and a personal essay. Many students also pick up extracurricular activities to strengthen their profile. The application process can be competitive, so make sure you take the time to prepare and put your best foot forward.
What is the best Ivy League school?
There are a number of ways to rank Ivy League schools, but the most common method is to look at academic rankings. For example, the U.S. News & World Report ranks Princeton University as the number one school in the country, followed by Columbia University and Harvard University tied in second place. Other popular rankings include the Forbes list of America's Top Colleges which places Yale University as the best Ivy League school and the Wall Street Journal/Times Higher Education list of the world's top universities which has Harvard University in the number one spot.
Why are Ivy League schools considered elite?
Ivy League schools are seen to offer a high-quality education and are known for their excellent academic programs as well as their rigorous admissions standards. They attract some of the brightest and most talented students from around the world. If you're looking for the best of the best, then an Ivy League school may be the right choice for you.
What are the advantages of attending an Ivy League school?
There are certain advantages that Ivy League schools tend to offer, such as small class sizes, highly qualified faculty, and a wide variety of extracurricular opportunities. Additionally, graduates of Ivy League schools often have better job prospects and earn higher salaries than those from other colleges and universities. There are many notable alumni from Ivy League schools. Some of the most famous include Barack Obama (Harvard), Meryl Streep (Yale), Toni Morisson (Cornell), Jeff Bezos (Princeton), and Allen Ginsberg (Columbia).
What is the easiest Ivy League school to get into?
There is no one answer to this question as each Ivy League school has different admission requirements. Students with high grades and test scores may have a better chance of being accepted into Harvard University than those who do not. Additionally, students who come from a less competitive high school may have a better chance of being accepted into an Ivy League school than those who come from a more competitive school. Ultimately, each student needs to research the admission requirements of each Ivy League school before they apply.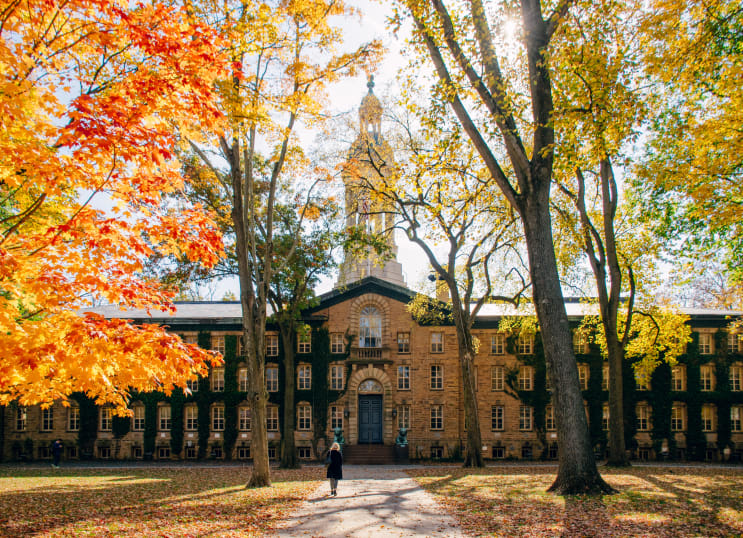 Ivy League acceptance rates
The average acceptance rates for the Ivy League schools are:
Brown University: 8.1%

Columbia University: 6.9%

Cornell University: 14.1%

Dartmouth College: 10.3%

Harvard University: 5.8%

Princeton University: 6.5%

University of Pennsylvania: 9.4%

Yale University: 6.8%
The acceptance rates for Ivy League schools are quite low. This is because these schools are some of the most prestigious and competitive in the world. If you're interested in attending an Ivy League school, you'll need to make sure you achieve high grades and test scores alongside an impactful personal essay explaining your academic and extracurricular achievements
What are the most common Ivy League degrees?
The most common degrees in Ivy League schools are bachelor's degrees. However, many students also pursue master's degrees and doctorates. According to a survey by Yocket, Economics is the most popular major in six of the eight schools. At Cornell and the University of Pennsylvania, it is engineering and finance.
Do Ivy Leagues give scholarships?
Many Ivy League schools offer scholarships to help students pay for their education. Some of these scholarships are needs-based, while others are merit-based. Harvard University offers the Crimson Scholars program, which provides full-tuition scholarships to low-income students. Additionally, Columbia University offers the Lenfest Scholarship, which provides full-tuition scholarships to students from families with annual incomes below $60,000.
Schools that are commonly mistaken for Ivy League
There are a number of schools that are often mistaken for Ivy League schools. These include but are not limited to:
Stanford University

Duke University

MIT

Caltech

NYU

Vanderbilt

University of Notre Dame

Carnegie Mellon University

Purdue University

University of Chicago

UC Berkeley

Johns Hopkins University

Rice University

Boston University

UCA
While these schools are all excellent institutions of higher learning, they are not Ivy League schools.
Ivy League schools are some of the most reputable universities in the United States, they offer world-class education and unparalleled academic and social opportunities. If you're looking for a challenging learning environment and want to be surrounded by some of the brightest students in the country, then an Ivy League school may be right for you. However, keep in mind that acceptance rates are low. If you want to attend an Ivy League school, prepare yourself academically for what will be a long but hopefully rewarding process.
Want to learn more about American higher education?