Read more on the institution's website
Cyprus West University was established in 2015 and located in Northern Cyprus. As a higher-education institution, it symbolizes the contemporary aspect of Cyprus which is a historical and cultural center of the Mediterranean.
The university has 8 programs (4 Faculties and 1 School) offering undergraduate degrees. The medium of instructions is in Turkish and English. Moreover, the English Preparatory School is available for students who require to improve their English. The university is providing many services for instance student development and counseling center, health center, psychological counseling and guidance center school bus and library and computer laboratories. These services allow the students to interact and know many cultures.
An Education Focused on Real Life and Sector
The business world and students want an education closer to real life.
Increasing the emphasis on internships and projects in universities and increasing the number of co-op programs combining working life and education.
Internationalized Education
Due to the importance of international experience in the global world and the increase in students' mobility, Cyprus West University establishes new relations with foreign institutions and other universities based on the principle of mutual win-win to support exchange and two or three partner programs as well as dual courses, minor programs.
Individualized Education
Cyprus West University is dedicated to offering a range of training programs consisting of a dual, minor, exchange, dual diploma, and many elective courses, to assist the students to develop their personal competence and ability. In the future, the quality and quantity of these alternative programs will hopefully increase in line with the demands of the new generation.
Importance of Certificates and Badges instead of Diplomas
Today and in the future institutions will be recruited based on competence and skills instead of 'classic university degree. The number of institutions that provide badges and certificates will increase and education needs to be divided into small packages. For example, the search for a "computer engineer" for a company that wants to develop an iPhone application or an Android application will not solve its problem. The university student who differentiates himself makes the world different.
Training Entrepreneur Focused Program
Unemployment around the world is very critical (about 3 billion people want to work, but only 1.2 billion people are working.)
Employment opportunities must be created each year in developing countries. For example, 750 thousand new job opportunities have to be created each year for our country. The only way to achieve this is to create high value-added techno-initiatives. Universities should target entrepreneurs as well as research projects.
Training Model with Time Fluid
A strict academic calendar is currently being implemented. The training started in September is designed as 14 weeks, each program lasts 8 semesters.
In the future, the student will be able to take the courses and the exam at any time (semester, day and time) according to his / her time schedule. Everyone will be able to get a bachelor's degree in a longer period of time or in 3 or 2.5 years.
Divisibility and Portability of Programs
A typical undergraduate program consists of 240 credits from the same university. In the future, however, the student may complete his first year at university A, second year at university B, and second semester with an exchange program at the C university in Europe.
From the second semester of his third year, he can study at D university in China and in his fourth year in Canada or Dubai. Then he can graduate from the post-graduate program in the fifth year in New York. (Education can be completed in five universities, 3 continents, and 7 campuses.)
Transition and coherence between universities and programs will provide the most ideal educational models in the future and will reduce the inclination in developing countries and developed countries
Hybrid and New Course Models
Multi-registered open online courses are becoming increasingly popular. Many universities began to prefer hybrid models where on-line and off-line systems were blended in different ratios according to the subject and the course. In the model of education, the course shifts the part of the cognitive part which is easier before the lesson, to the off-line system, and the more difficult parts to the course and turns the role of the teachers into a mentor rather than a lecturer. High-quality video broadcasts and holograms, which are expected to be used more effectively in the future, will add new dimensions to education in universities.
In the future, we will see more online training, more flipped training, more hybrid courses and more common courses. A wonderful serenity has taken possession of my entire soul, like these sweet mornings of spring which I enjoy with my whole heart. I am alone and feel the charm of existence.
CWU Campus
Campus on a tour designed for prospective students. You will see how our university like facilities, students and life at this university. Meet our admissions representatives to learn more about our programs and decide what is best for you.
Our Perspectives on Education
It will be entrepreneurs, not states or big corporations that will allow the world to emerge from the economic depression it has fallen into. But to be a successful entrepreneur, the students need to be highly educated and establish recognizable personalities in the academic world. Some university graduates are willing to pursue their personal careers while others might pursue initiatives to create jobs for others. However, the aim of the university education goes beyond the limited boundaries of finding a job or starting a business and involves helping the student to search for the truth, personal development, and open new horizons.
Our Values
The basic values of Cyprus West University are to contribute to social welfare through construct libertarian, participatory and project-based knowledge that respects beliefs and diversities. In its relationship with all social shareholders, Cyprus West University adopts transparent, accountable, respectful, flexible and bi-directional communication. Cyprus West University regardless of time and conditions, advocates the supremacy of science and technology, arguing for the independence and autonomy of education and training activities in all political and economic areas.
Cyprus West University prepares the environments that support creativity, learning, and exploration, and considers cultural differences as richness by providing an environment where international students and faculty members can work together. In the light of positive science and the traditional cultural values, the students of Cyprus West University gain professional knowledge and skills within their social environment and learn to cope with the complex structure and problems of today's world.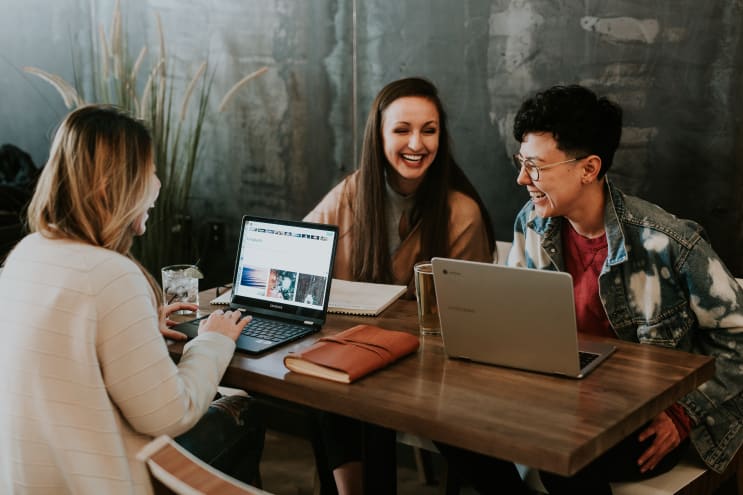 Brooke Cagle / Unsplash
Mission
Cyprus West University is committed to providing services to the society with self-confident students and academic staff who have social responsibility within the light of individual thinking and open to interdisciplinary approach also who can contribute to science, artistic production and technological innovations at national and international level.
Vision
Our university will carry out academic activities with an innovative, interdisciplinary educational design that is sensitive to the needs of the people of our country, with a liberal and participatory corporate culture that respects diversities and beliefs. The information produced in this area will provide the opportunity for our students to receive a world-class education and to have the knowledge and skills to compete in their professional careers across the world.
Rector's Message
Dear Students,
Cyprus West University is a leading 'city university' among the top universities in Cyprus committed to academic excellence in education. With its highly qualified academic staff members, the mission of Cyprus West University is to prepare well-equipped students in terms of scientific, academic, technical and social-cultural skills, and to educate them to be highly qualified individuals who take a look at the future with hope.
Cyprus West University aims to serve the community through self-assured students and academic staff members who are open to interdisciplinary ideas and approaches, willing to make a significant contribution to the innovations in technology, science, and artistic productions, and are aware of social responsibility in the light of free thoughts.
Cyprus West University is an international university located in one of the most beautiful cities in Cyprus, and its vision is to shape the future within the historical texture of the city.
By having a prestigious place in academic and scientific studies, as well as having active extracurricular activities, Cyprus West University enables students to feel proud of being a part of such an outstanding institution.
With kind regards,
Prof.Dr. Ömer Camcı
Locations
Famagusta
Address
İsmet İnönü Bulvarı, 29
Cyprus West University
99450
Famagusta
,
Cyprus