Al Akhawayn University (in Ifrane)
About Al Akhawayn
Inaugurated in 1995 by His Majesty King Hassan II and Crown Prince Abdallah bin Abdel-Aziz of Saudi Arabia, Al Akhawayn University redefines the classic American liberal arts educational experience on an architecturally stunning modern campus amidst the beauty of Morocco's Middle Atlas Mountains.
It boasts:
A uniquely international common core program for all undergraduate students, providing the basis for a well-rounded global education.
Rich academics, in English, encouraging choice and experimentation, in all schools and programs of study.
A comfortable, safe, exciting residential student life on campus, featuring hundreds of University student-run activities, with over 96 percent of undergraduates living on campus with roommates from around Morocco and the four corners of the world.
The peace and pleasures of Ifrane, a center for the outdoor exploration of mountains, streams, lakes, and more, with many entertainment options and easy access to major cities such as Rabat, Casablanca, Fez, Meknes, and more.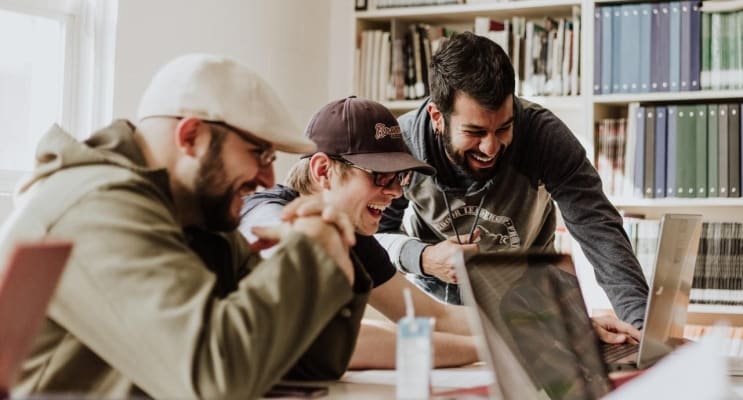 Priscilla Du Preez / Unsplash
Why AUI?
Al Akhawayn University in Ifrane (AUI) educates the future citizen-leaders of Morocco and the world through a globally oriented, English-language liberal arts curriculum based on the North American system. The academic community composed of students, faculty, and staff work together to foster excellence and identity through teaching and learning favorable to the development of equity and social responsibility. Home to 2,135 students from around the world, the 75-hectare campus houses student facilities including 7 academic buildings, a library, 21 student residences, 4 dining halls, shops, sports centers, and research labs.
The first non-US NEASC accredited university in Africa
In 2017, AUI was accredited by the New English Commission on Higher Education (NECHE, formerly NEASC), one of the most prestigious accrediting institutions throughout the world. Accreditation serves as a means of globally recognizing an institution's worth. In NECHE's case, their hard to earn stamp of approval signifies high standards at all levels of education, granting the University's diplomas the equivalence of those issued in the United States. AUI's accreditation marks the conclusion of a nine-year process during which we strove to increase the quality of our entire institution, from the classroom to the dorms. It also marks our lifelong commitment to self-actualization, to betterment, and to ensure that you receive the best possible education our establishment can offer.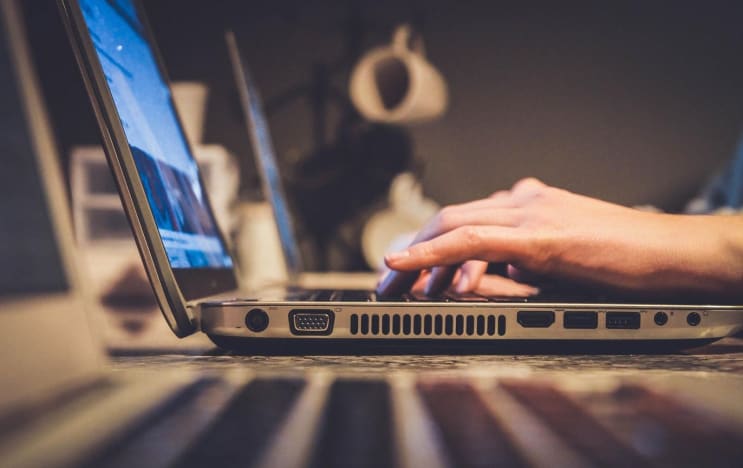 John Schnobrich / Unsplash
Take advantage of a quality education
The American Liberal Arts model exists to offer students both breadth and depth: it allows you to specialize after you enroll so that you might develop your passions while also pursuing other avenues of academia. This is why we introduced "core requirements" into our curriculum: to encourage our students to pursue a plurality of education. While we push our students to broaden their horizons, we place an emphasis on letting them choose how that plurality defines itself. Our take on Liberal Arts approaches academia in a practical manner: we believe that all subjects are interrelated and that they inform one another. Our classrooms are home to a diversity of minds, enabling a single class to be populated by business students, engineers, and philosophers. In shaping students thus, we hope that they will learn both from their teachers and from one another, creating on our campus a united network of intellectualism.
Affordability
AUI's tuition, fees, and room/board are priced to be competitive in both the Moroccan and international markets, particularly for a high-quality education that is U.S. accredited.
N.B. applicants of Moroccan nationality or who have one Moroccan parent qualify for the national tuition rate because AUI is a Moroccan public university.